TruePeopleSearch.com Opt-Out
What Does True People Search Do?
True People Search is an aggregate information reporting website; it operates like a path between public record databases and the general public by offering access to reports created elsewhere. These reports are created with details taken from public information; addresses and phone numbers can come from anywhere, including the government, websites, and other data entities. True People Search differs significantly from other search sites because it offers free services.
The public reports that True People Searches show are first built on bigger database architectures, most notably BeenVerified and Intelius. Because these reports are generated from user data, some details may be wrongly attributed to a consumer. Most consumers can alter this data by creating an account on the source website. For some consumers, changing the data isn't enough, those who want to opt out are in the right place.
Remove My Name from True People Search!
No personal requirements exist to opt out of appearing in True People Search results; the procedures below are free and do not involve account creation. Unfortunately, there are some preliminaries before starting.
The two opt out solutions presented below require a profile URL. Those emailing their requests are especially prone to rejection without a proper profile URL included in the message. The steps for this are outlined in the following sections. Simultaneously, those opting out with the online form will gather the URL within the procedure.
Additionally, for most people search websites, a request to opt out refers to a suppression request. These place a metaphorical flag on the record that stops it from appearing in a related public search result. In most of these situations, newly generated data is similarly blocked from public search results; as long as the data is correctly attributed and the opt out request is valid.
True People Search, however, treats their opt out requests like deletion requests. Rather than stop the record from appearing in public searches, they completely erase it from their database. This is a good outcome regarding a quick solution to hiding personal information. On the other hand, deleting a record opens the place for other records to be generated. Compound this with the records maintenance schedule restarting every six months, and consumers have good reason to check back quarterly.
Where to Start Your True People Search Opt-Out
True People Search accepts opt out requests through two avenues: emailing (with a proper URL) or using the online form. Their privacy policy states explicitly that they do not accept opt out requests over mail or fax. (Presumably, they don't speak about calling because they do not have a helpline.)
Skip the Automated Call Menu
Most people search websites host a live customer service number, True People Search is not one of these. Calling their service number (1-(888)-838-4803) results in an automated menu addressing only Californians. There is no option for live agents; instead, the automation refers the user to the "Do Not Sell My Personal Information" link at the bottom of Truepeoplesearch.com. Skip the automated call menu and refer to the form section below.
How to Opt-Out of True People Search: Detailed Guides
Email the Opt-Out Request to the Privacy Team with a Profile URL
Those consumers who want to keep a barrier between themselves and a people search website will want to email them. Before sending a removal request, we suggest sending it from an alternative email rather than a main one. This limits the amount of exposure that can occur when interacting with any people search site.
Step One
The request needs an applicable profile URL before emailing. Start this process by opening the True People Search main landing page. There, enter the name of the record to be suppressed, then the location details. When finished, click the blue magnifying glass on the right.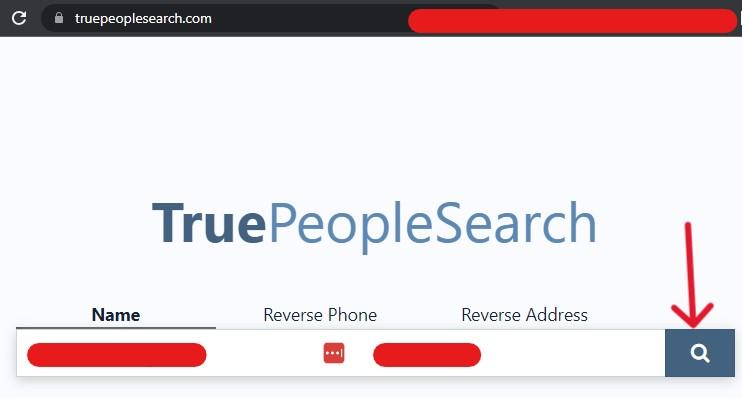 Step Two
Locate the record most closely associated with your data. Once found, right-click the "View Details" button on the right and "copy" the link address to the cursor clipboard.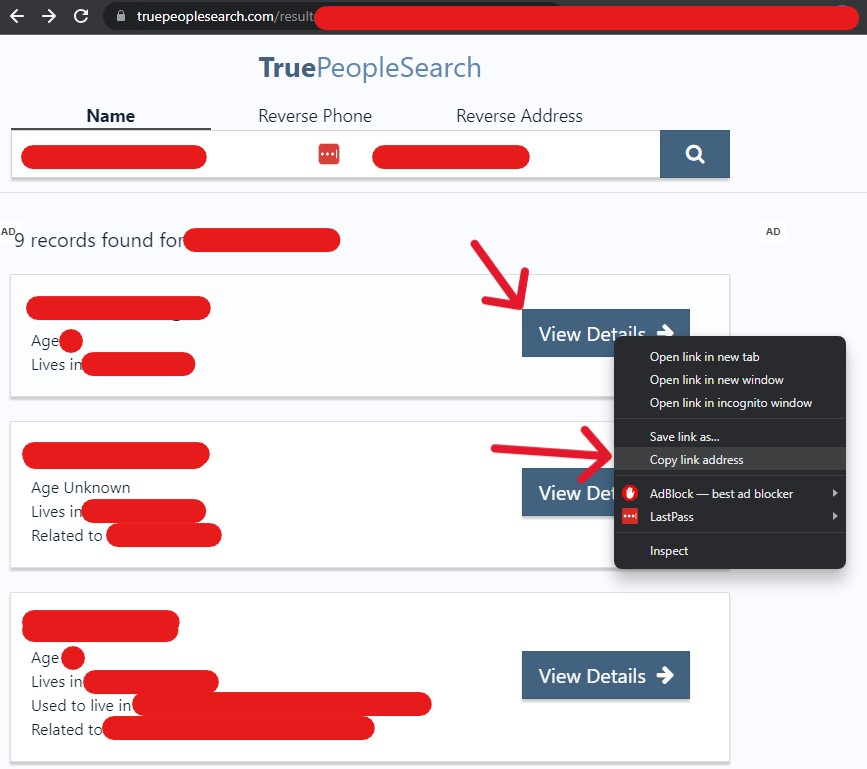 Many other people search websites have similar processes to obtaining a profile URL. Once the consumer has it, the link can be pasted into many interesting places, like a document for later reference. It can also be pasted into a request email. Use the email template below to format your opt out request, or copy and paste the text into the respective areas. Ensure the yellow sections are traded out for real information, but don't forget the profile URL.
Send to Email: support@truepeoplesearch.com
Subject: Do Not Sell My Information
Mail Body:
Hello,
My name is [Full name]; I am requesting to remove information from True People Search. I want information associated with me to be removed from public search results. I understand that True People Search treats opt outs as deletions, and I will oversee my data privacy accordingly. I understand that removing my data from True People Search does not opt me out of other people search websites; I must do so individually, per their privacy policies. Please have an agent complete my request and send a confirmation in return. Otherwise, contact me for further questions.
Consumer Information:
Full Name:

[All known name variations and aliases]

Addresses:

[Historical residencies going back 40 years]

Phone Numbers:

[This will not be used for marketing, but alternatives exist]

Email Addresses:

[We suggest using alternative emails for all online interactions]

Profile URL:

[Paste that URL from before into this space, they'll need it]
Thank you,
[Full name]
[Date]
How to Navigate True People Search's Online Removal Tool
Consumers who want to avoid sending an email can complete the removal process by accessing the online removal tool. The tool runs through each profile, which means users must access the profile they want to remove. This does not involve a payment, fee, or account creation. Follow the outline below to navigate through the form. To begin, open the True People Search Removal Tool in a new tab.
Step One
When the removal tool loads, the page will show a list of instructions for the removal process. Scroll past these and enter an accessible email into the space provided. Check the Terms box, solve the CAPTCHA, and click the blue "Begin Removal" button.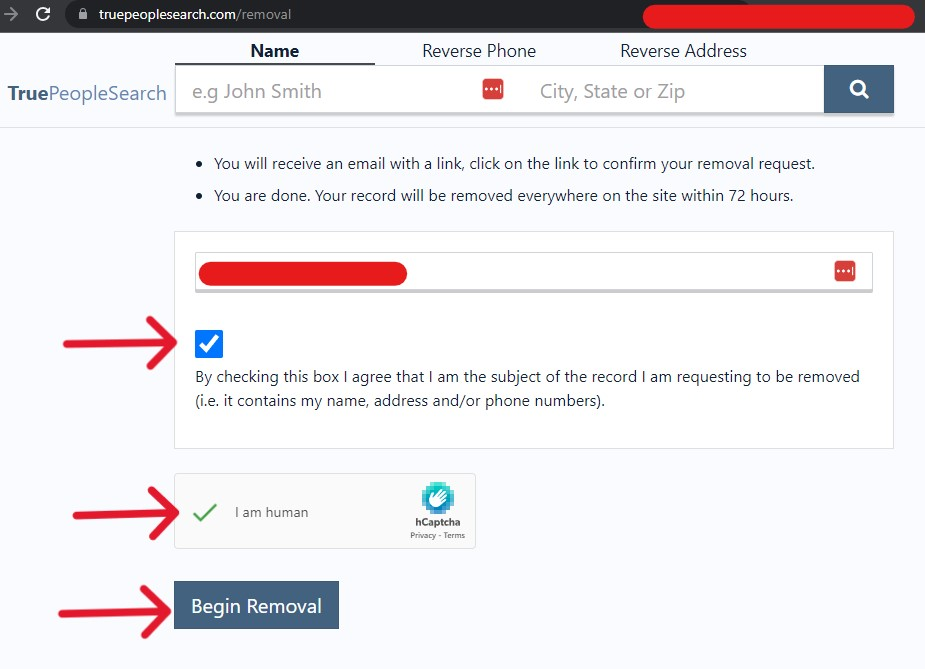 Step Two
The page that opens after clicking the Begin button is the main landing page of True People Search. This version is slightly different, however. An internal timer has begun, and when the unspecified time elapses, the change dissolves, forcing the user to start over. For those following along, enter a first and last name into the space provided, then add a city and state. Click the blue magnifying glass icon to search.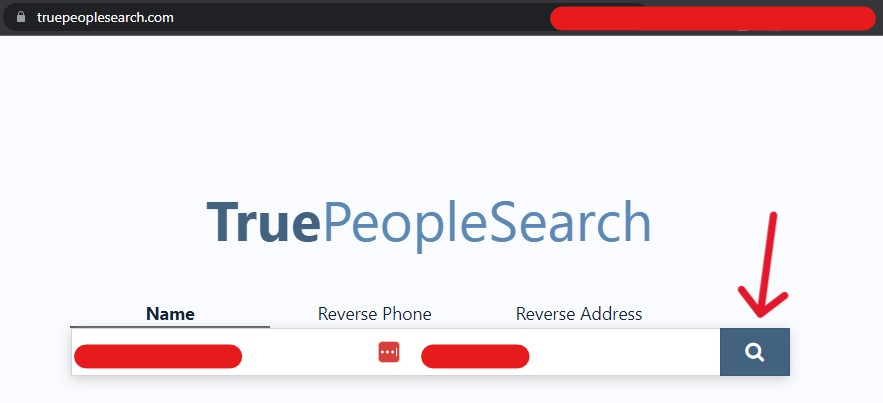 The next page should list search results. Depending on the records available to the True People Search engine, multiple profiles may be shown or as few as one.
Step Three
Locate the record most closely resembling your real data, if any exists. Once found, click the respective "View Details" button to the right.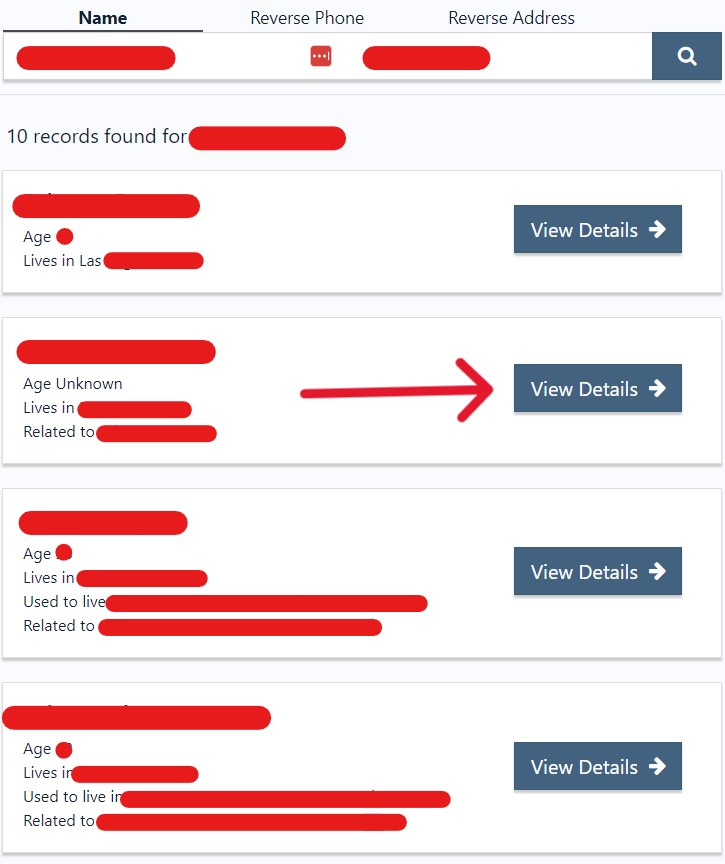 A profile page may be long or short, depending on how much information is associated with a record. Profiles with many details may show real results like property addresses and potential information from sponsored links.
Step Four
Scroll to the bottom of the profile page, there will be a short FAQ section. Above this is likely an ad, then the bottom of the "search results". If done promptly, a blue button should read, "Remove this Record". In cases where the profile is accessed multiple times or after a significant pause, this button will not appear; when this happens, begin the process over. When you've found the "Remove this Record" button, click it.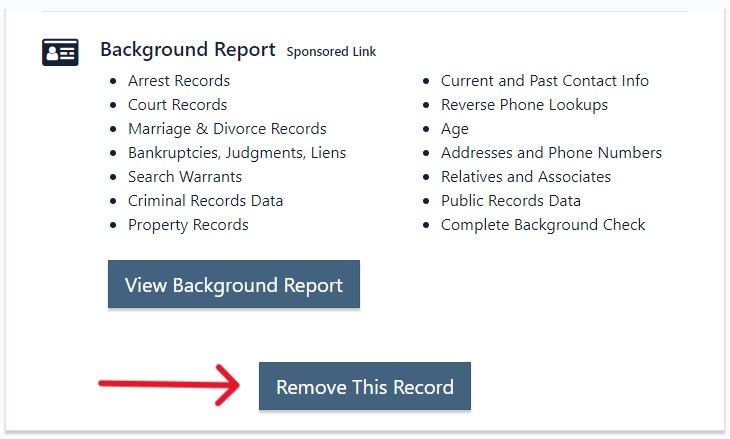 The next page displays green text stating an email was sent to the entered email from before. Notice the additional highlighted bit in the shot below: users must interact with the sent email to finish the removal.

Step Five
Head to the email and access the message sent from no-reply@truepeoplesearch.com. Users should consider doing this promptly, as the internal link inside the email is valid for 24 hours. There's only one link, so click it when ready to finish the process.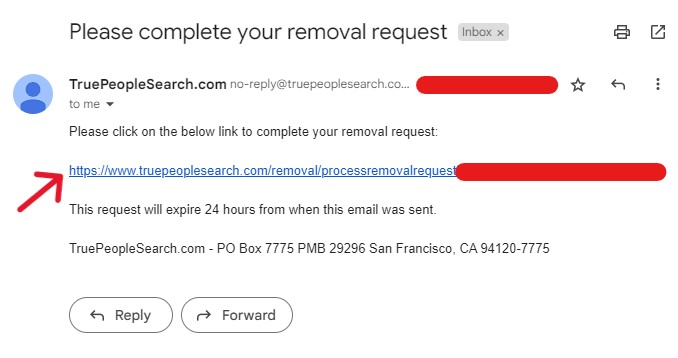 A new tab will open in your most recently used browser window. The tab should display the confirmation needed for an opt out request. Allow 72 hours before searching for the information again; at that point, it should be removed.
Run a Search to Verify the Suppression
As mentioned, True People Search has a six-month maintenance schedule with their records. Anything created is removed if nonactive, which opens the door for generating a new record. Consumers cannot stop the generation of these new reports, but they can be proactive in dealing with potential exposures. Check back quarterly to view the information available through the True People Search results. Checking the status of a report is easy, search for it. This guide is up to date with the opt out processes provided by True People Search's privacy policy (2023).