IRS Scam, Con Artists Latest Practice
By David Lukic
Nov 13, 2020
Scammers have gotten very clever, and another scam targeting Americans is the IRS Scam. It's when a person calls you pretending to be from the IRS and demands back taxes (usually thousands of dollars) immediately. They threaten you with arrest, lawsuits, or frozen assets to get you to comply.
How Tax Scams Work
Typically, you may get a call from someone saying they are from the IRS. They may leave a recorded message too (using a robotic voice, so you don't detect any accent). Once they get you on the phone, they try to scare you by saying you owe taxes, and the police are on their way to arrest you, or you have been named in a lawsuit. In other cases, victims claim that the scammer threatened to freeze their assets. Others say they are told they are eligible for a tax rebate. Their goal is to trick you into believing they are legitimate and do what they say. These con artists use scare tactics to get people to act irrationally and pay up quickly. The IRS claims millions of dollars have been lost due to "IRS tax scams". Additionally, they offer up this information on details of how these scams work:
Scammers use fake names and IRS badge numbers to identify themselves.
Scammers may steal taxpayer's Social Security Number.
Scammers spoof caller ID to make the phone number appear as if the IRS or another local law enforcement agency is calling.
Scammers may send bogus IRS emails to victims to support their bogus calls.
Victims hear background noise of other calls to mimic a call site.
After threatening victims with jail time or with, driver's license or other professional license revocation, scammers hang up. Others soon call back pretending to be from local law enforcement agencies or the Department of Motor Vehicles, and caller ID again supports their claim.
Most IRS scammers will demand immediate payment of the taxes using a wire transfer or gift cards like Apple iTunes or Google Play. This is a big tip-off that it's a scam. The IRS would never demand payment in a form other than a check. They also don't call and harass people or send the police to arrest them.
What the IRS Does and Does Not
The IRS wants U.S. citizens to know that they have a standard operating procedure that should help you identify what is and what is not a scam. Knowledge is power, and the best way to stay clear of these scams.
The IRS never contacts taxpayers via email, text, or social media.
The IRS does not call you about a tax issue until quite a few notices have been sent via mail.
The IRS never threatens taxpayers or demands immediate payment through a specific payment method.
The IRS does not threaten or send the police to arrest you for not paying your taxes. A very long involved process takes place in the courts if you are in arrears for paying taxes.
The IRS does not ask for credit or debit card numbers over the phone.
The IRS does not call you to let you know about a refund.
The IRS does send notices by mail.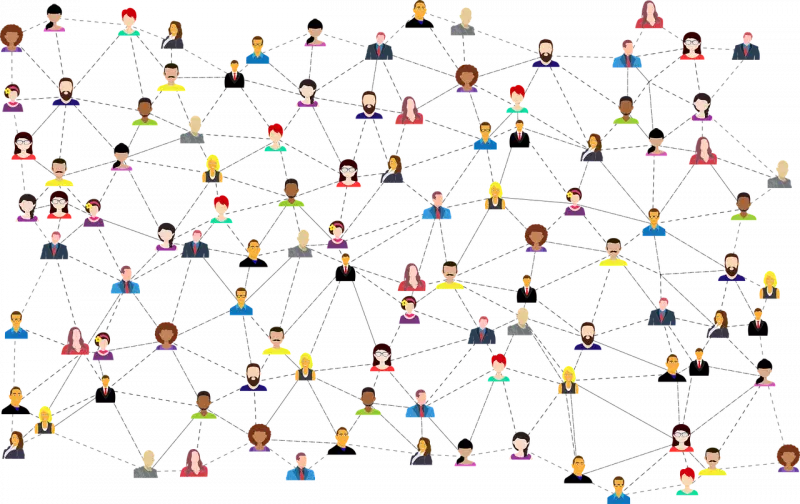 The IRS Dirty Dozen
The IRS has seen a massive increase in IRS scams over the past few years. Every year they post a "Dirty Dozen" to warn taxpayers about the risks and what to watch out for and how to respond. For 2019 some of the highlights include:
Phishing scams - fake emails designed to lure you in and make you click a link that infects your computer or tricks you into providing personal information for identity theft.
Phone scams - people impersonate IRS employees and threaten you to pay taxes now or else.
Identity theft scams - tricksters get you to hand over your social security number, credit card details, or other information to steal your identity and later to be used for credit card frauds.
Fake charities - fake charities that you donate to (for tax credits) and they don't even exist, nor do you get the tax benefit.
Offshore tax avoidance - criminals that try to get you to store your money or assets offshore to avoid taxes, but in the end, you lose the money to fraudsters.
Abusive Tax Shelters - unethical people try to get you to invest in tax shelters, which are illegal, and you end up paying the price.
Taxpayer Advocacy Panel - impersonators calling pretending to be from this IRS agency and the caller ID on the phone is spoofed to show that department.
These are just a sampling of the ways con artists try to trick you out of your hard-earned money or steal your identity.
What to Do if You Are a Victim of IRS Scammers
If you are a victim of tax fraud scams or some other type of IRS scam, you can report it using a form on the treasury.gov website. Send any phishing emails you receive to: phishing@irs.gov. You can also call to report a scam at 800-366-4484. Additionally, you can report phone or email scams to the FTC here.
Some other things to remember to stay safe are:
Never click a link or download attachments in email, even if they look legitimate.
If someone calls you from the IRS and you know you don't owe taxes, hang up the phone.
If you do owe taxes, contact the IRS directly; do not believe the person on the phone is really from the IRS.
Never give out credit card information over the phone.
If something sounds too good to be true, it probably is, walk away.
Keep all your devices updated and install antivirus software to protect you against malware or ransomware.
Always use common sense and don't let fear or panic drive you to make a bad decision.