What is a Credit Monitoring Service?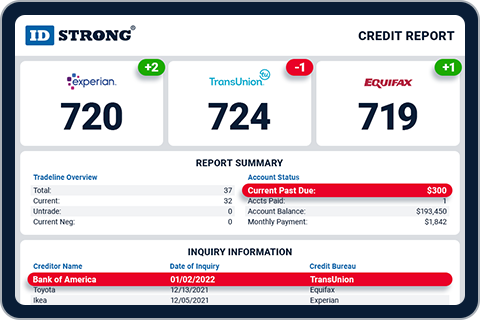 IDStrong's credit monitoring and protection service monitors your credit information for new accounts and inquiries, which may indicate an identity thief is misusing your data or records. We also offer credit restoration services, identity theft resolution, phone support specialists, along with $1 million in identity theft insurance.
If your information is stolen, leaked, breached, or exposed, your identity could be used, and your credit could suffer. Our credit monitoring service will send you alerts when there is a new inquiry into your file, new loans are opened, or changes are made to your credit report. Here is what IDStrong will monitor:
Changes to personal information
(change in name, address, other contact details)

You are mentioned in public records

Credit inquiries

New account, credit line or credit card openings

Existing accounts reported past due

Credit score changes

Accounts closed

Bankruptcies or liens appearing on your credit file
Your credit can be ruined quickly. Therefore, it is imperative to stay on top of your credit by signing up for credit monitoring. Using our powerful credit monitoring service, you can ensure that your credit files are accurate and protect yourself from fraudulent activity.
Dangers That Threaten Your Credit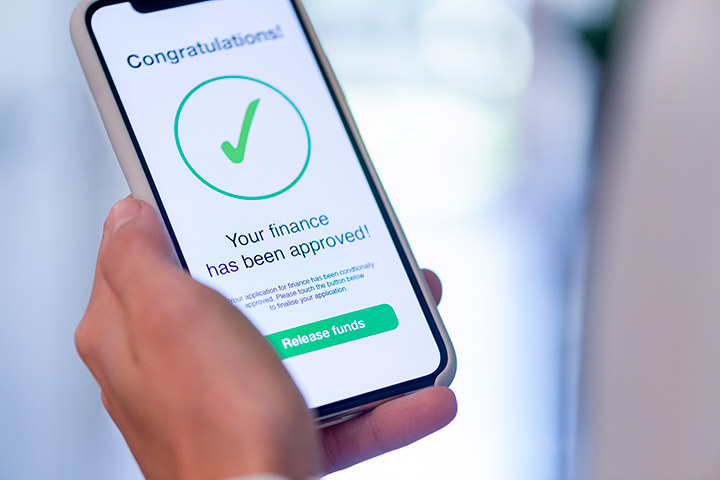 The biggest threat to your credit is identity fraud. Identity theft can happen to anyone, and often it's not just strangers that steal your information. Sometimes family members, caregivers, or close friends steal your personal details. Using your information, they can impersonate you to open new accounts, apply for loans or credit cards, steal money, sign up for services like utilities and new cell phones, and take over your accounts.
Your personal information is the key to your credit file, and once unlocked, your financial security could be at risk. The pieces of information that are most critical to protect are your social security number, driver's license number, date of birth, mother's maiden name, passport number, and other details. In addition, when protecting your financial health, other things to keep safe are usernames and passwords, credit card numbers, and bank account details.
How Can Credit Monitoring Help Protect Me?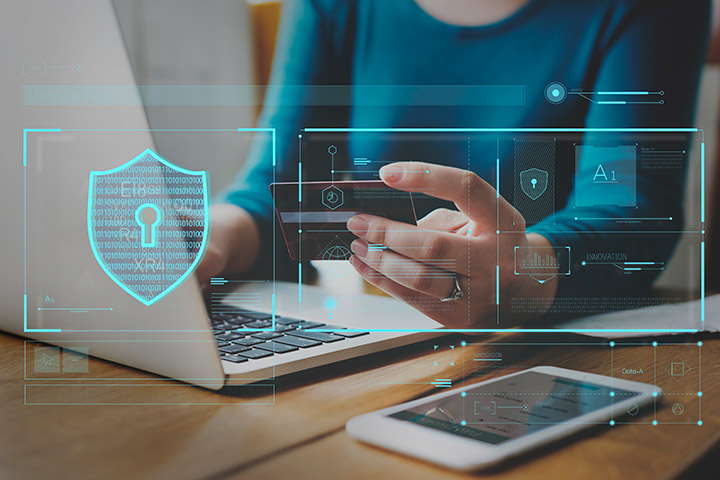 Here at IDStrong, our credit protection services provide credit monitoring, access to your credit reports, and up-to-date credit scores. Once you sign up, IDStrong will monitor your credit file for any changes and send you alerts. The benefits of credit monitoring alerts include:
Credit monitoring and notifications of any new loans, inquiries, new accounts, judgments, liens, bankruptcies, and more.

Credit reports from all three credit reporting agencies so you can proactively manage your financial assets and monitor your identity.

Credit scores, updated on a monthly basis with corresponding factors such as delinquent accounts or new lines of credit.
Check your credit reports and scores before applying for a new credit card, mortgage, or loan. That way, you will know precisely what the banks and lenders will see, and you can take steps to correct any errors or address any issues such as late payments.
Identity thieves most often try to open new lines of credit. By keeping a close eye on your own credit report through credit monitoring, you can catch any suspicious activity quickly and protect against fraud and identity theft damage. Credit monitoring is the fastest and easiest way to protect yourself.
If you are the victim of identity theft or fraud, you can use our service to get back on your feet and regain your identity. We offer identity theft resolution and credit restoration to help you repair any damage and protect yourself in the future. You can then use credit monitoring to help protect against future incidents.
Our dark web monitoring and identity theft protection can also help you watch for any exposed personal information online that shows up on the dark web and in data breaches, protecting your personal finances even further.
How IDStrong Works
1. Monitor
We will continuously monitor your personal and financial information for any potential threats on the dark web and beyond
2. Alert
We will instantly notify you if we detect that your information is leaked, exposed, or breached
3. Resolve
Our identity protection experts are available 24/7 to help you take the necessary actions to restore your identity
Our Benefits
Identity Monitoring
We monitor billions of records on the dark web and alert you if we detect that your information is exposed or traded
Credit Monitoring
We monitor your credit profile for any suspicious inquiries, new loans, or any credit related changes
Home Monitoring
We monitor your property and alert you if we detect that there has been a change of address or ownership
$1M Identity Theft Insurance
If you fall victim to ID theft, we will provide you with up to $1 million in coverage with a no deductible for identity theft recovery expenses
Lost Wallet Assistance
If your wallet is lost or stolen, we will provide you with quick and reliable help in navigating the recovery process. We will walk you through the entire process every step of the way
Identity Restoration
If you experience identity theft, our fraud resolution team will deliver step-by-step support to investigate and restore your identity
Best Practices for Protecting Your Credit
Annually on average, identity fraud costs Americans roughly $56 billion. Since just about everyone is online shopping, banking, connecting through social media, and paying bills, no one is immune from identity theft and fraud. Older adults are the most vulnerable to these types of scams, and the Federal Bureau of Investigations (FBI) received 105,301 complaints in 2021 from Americans over the age of 60 who were victims. The total losses exceeded $966 million. Children and military personnel are also vulnerable targets.
Identity theft is everyone's problem. Therefore, you must do all you can to protect yourself. The cornerstone of your protection is credit monitoring, but you can also take other steps to enhance your security.
Some best practices for protecting your credit include:
Regularly monitor your bank accounts (at least weekly), looking for any suspicious activity.

Use a digital wallet rather than enter your credit card information online. Or use only one credit card for online transactions, which you can cancel if you need to.

Never click links in emails, text messages, or ads you don't recognize.

Set up credit card alerts whenever charges are processed.

Always use very strong passwords on all your accounts, especially financial accounts. Use a combination of (uppercase and lowercase) letters, numbers, and symbols. Invest in a good password vault/manager to keep them all secure.

Review your credit card statements monthly.

Sign up for two-factor authentication whenever offered and lock all mobile devices with biometrics (FaceID or Fingerprints).

Place a credit freeze on your accounts so no one can open new lines of credit in your name. You can always un-freeze it if you need to apply for a loan.

Install antivirus software on all your devices and run deep scans often.
Frequently Asked Questions About Credit Monitoring Services
How Often is My Credit Monitored?
Credit files are monitored consistently 24/7, and alerts are sent out multiple times daily. Alerts are triggered by changes in your credit file or new credit inquiries.
What Should I Do if I See a Mistake on My Credit?
A mistake on your credit history could just be an error by the credit agency or a vendor. However, it could also indicate identity theft or fraud. Contact the vendor right away, alert them, and change the information. You should also contact the three major credit bureaus (Equifax, TransUnion, Experian) and alert them to change their records. Each of the three bureaus offers a free copy of your credit report annually at annualcreditreport.com.
What Should I Do if I am a Victim of Identity Theft?
You should contact all three credit bureaus and report it. Consider putting a credit freeze on all your accounts. You may also have to work with vendors to correct inaccuracies and remove accounts that don't belong to you. IDStrong offers credit restoration services and identity theft resolution. Contact our support team for help. Late payment history can affect other areas of your life, making credit monitoring a must.
Why is There a Difference Between My Three Scores?
Each of the three credit reporting agencies uses slightly different criteria to evaluate FICO credit scores. Your score with one agency may show as higher or lower than another.
What is Identity Theft and How Can it Affect My Credit?
Identity theft is when someone uses your personal information and impersonates you to access your accounts, open new lines of credit, or steal from you. It can also be used for account takeovers. For example, if someone gains access to your data, they could take out loans in your name, open a new credit card account and charge a fortune ruining your credit score.
What Does it Mean When I See Big Changes in My Credit Score from Month to Month?
Many factors affect credit score. All your accounts are used to determine your credit score. It could mean that one of the financial institutions did not report anything for one month, and the next month a significant change was reported. When accounts are added or removed, balances rise or drop quickly, it can drastically affect your credit score.
What is the Best Credit Monitoring Service?
The best credit monitoring service is one that watches out for you by continuously monitoring your credit and alerting you of any changes or new lines of credit opened in your name. IDStrong offers some of the best credit monitoring available!
What Does Credit Monitoring Do?
Credit monitoring keeps a close eye on all your credit reports. It watches for new accounts opened in your name, changes to your personal information, exposure of your credit information online, and changes to your credit score. When any of these things occur, you will receive an alert and can take action to prevent further damage.