Home Title Monitoring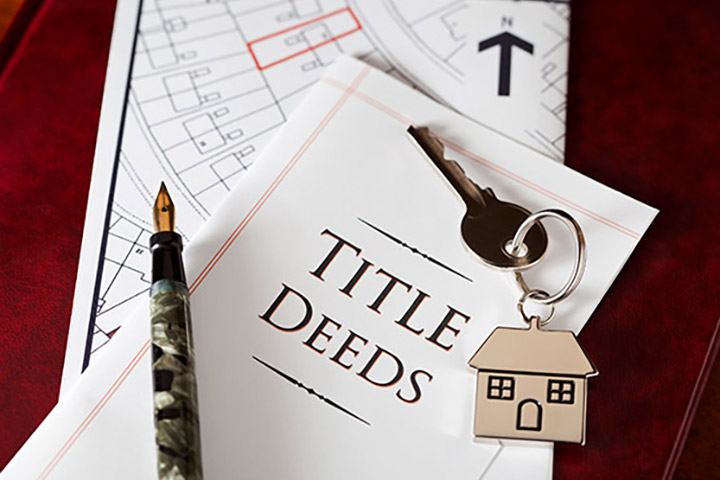 IDStrong's home title monitoring service monitors your home title and property records for name changes, sales, or deed transfers. It can help protect your main residence, second homes, rental properties, and even vacation homes.
When you purchase a piece of real estate, you are given a deed which means you legally own it. This document is filed with the county clerk's office or town hall, where real estate records are kept. Both parties (the buyer and seller) must sign the deed when you sell the property. Crafty scammers can steal your personal information and identity and then impersonate you to sell the home or take out loans on the property. These thieves forge your name on deeds or title documents and then file them with the local county courthouse, county recorder, or town clerk's office.
Anyone can become a victim of home title theft. That is why it is essential to monitor your property details regularly with IDStrong's home title monitoring service. Using our service, you will receive alerts when we find that ownership information has changed on your property deeds or records.
The Dangers of Home Title Fraud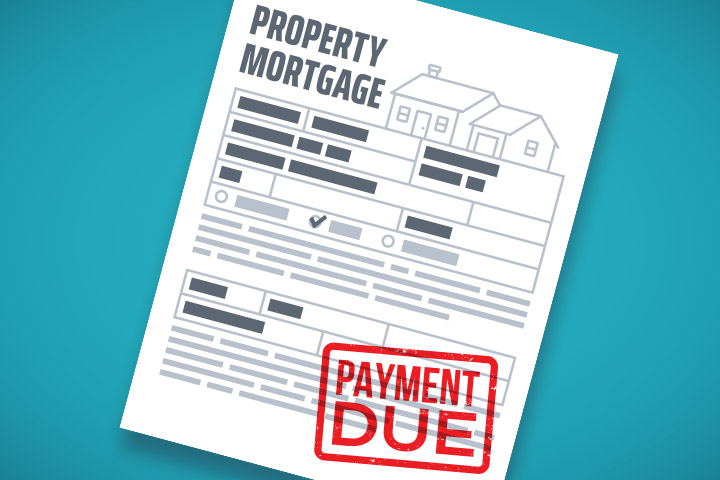 Home title theft occurs when someone transfers the deed to your home in their name and steals your property. The scam usually involves identity theft. Roughly 34% of homeowners have 100% equity in their homes, making them targets for this growing cybercrime. According to the FBI, consumer complaints regarding real estate theft and fraud have increased by over 6,000% since 2015.
Once thieves gain control of your property, they can take out loans, refinance it, or apply for mortgages and take off with the money, leaving you with the debt. Sometimes these identity thieves sell the house out from under you.
It can also cost you thousands in legal fees to restore the title in your name.
How Can Home Title Monitoring Help Me?
Home title theft is becoming a major issue for many Americans. Cybercriminals are sophisticated and motivated, and hundreds of data breaches have littered the internet with citizens' private information. Yours could be among them. Additionally, title and mortgage information are readily available online, making the scam even easier. Protect the largest investment you own and retain your home equity with our powerful title home monitoring service. Enjoy peace of mind knowing your home information is monitored.

When we detect your home title, deed, property records, or other real estate information changes online, we will alert you, and you can take quick action to fix the problem. Combine our home title monitoring with an identity theft protection service and help yourself avoid many types of fraud and theft. Homeowners' insurance will not cover you for this type of fraud.

Typically, homeowners that are victims of home title fraud don't even find out about it until they receive a foreclosure notice in the mail or late payment reminders on mortgages that don't belong to them. Using IDStrong's home title monitoring, you can find out quicker by constantly keeping an eye on any changes to your real estate and property information.
How IDStrong Works
1. Monitor
We will continuously monitor your personal and financial information for any potential threats on the dark web and beyond
2. Alert
We will instantly notify you if we detect that your information is leaked, exposed, or breached
3. Resolve
Our identity protection experts are available 24/7 to help you take the necessary actions to restore your identity
Our Benefits
Identity Monitoring
We monitor billions of records on the dark web and alert you if we detect that your information is exposed or traded
Credit Monitoring
We monitor your credit profile for any suspicious inquiries, new loans, or any credit related changes
Home Monitoring
We monitor your property and alert you if we detect that there has been a change of address or ownership
$1M Identity Theft Insurance
If you fall victim to ID theft, we will provide you with up to $1 million in coverage with a no deductible for identity theft recovery expenses
Lost Wallet Assistance
If your wallet is lost or stolen, we will provide you with quick and reliable help in navigating the recovery process. We will walk you through the entire process every step of the way
Identity Restoration
If you experience identity theft, our fraud resolution team will deliver step-by-step support to investigate and restore your identity
Frequently Asked Questions About Home Title Fraud and Monitoring
What Happens if a Property Title is Stolen?
If someone steals your home title, you could lose your property. At the very least, you could spend a fortune trying to rectify the problem with your attorney. In addition, scam artists could steal your property or take out huge loans on it ruining your credit for years. Another issue is they could force your property into foreclosure by refinancing it and not paying the lines of credit, and you could lose it that way. The dangers of house stealing are enormous. That is why it is critically important to educate yourself on identity theft and title fraud protection.
What is Home Title Fraud?
Home title fraud is the illegal transfer of property ownership (title) without your knowledge or consent. When someone borrows money against your property without you knowing about it, that is also considered title fraud. If someone tries to foreclose on your home, that too qualifies as title fraud. Most often, you won't even know about it until you get collection calls from the mortgage company.
How Common Is Home Title Theft?
Fraudsters typically target unoccupied homes like second homes, vacation homes, and other properties that no one currently lives in. Some statistics regarding home title theft include:
According to the FBI, in 2017, over 9,500 victims suffered losses of more than $56 million to real estate and title fraud schemes in California alone.
In 2018, 11,300 victims reported real estate fraud cases facilitated by Business Email Compromise (BEC) and Email Account Compromise (EAC) scams - known as BEC/EAC scams.
The FBI reported that between 2015 and 2020, the number of reported BEC/EAC real estate scams increased by 6,100%, and losses rose by 2,200%.
For the second quarter of 2018, analytics firm CoreLogic reported a 12.4% year-over-year surge compared with the same timeframe from the previous year.
In 2018, CoreLogic estimated that one in almost 110 mortgage applications contained at least one fraudulent element.
Does Homeowner Insurance Protect You from Title Theft?
Unfortunately, owner's title insurance only protects lenders and real estate owners from losses due to encumbrances, liens, or title defects, but it does not protect homeowners from scams, deed fraud, mortgage fraud, or other issues. Home title monitoring can protect you by keeping a constant eye on your property ownership information.
How Can You Protect Yourself from Home Title Fraud?
Some ways you can protect yourself from home title fraud include:
Never share personal information online or on the phone with someone you don't know.
Learn about cybercrime and the ways it can harm you.
Always use very strong, unique passwords on all your online accounts. Use a combination of letters, symbols, and numbers.
Use a single credit card when making purchases online so you can cancel it easily if someone steals your information.
Turn on two-factor authentication so no one can access your accounts without another layer of authorization.
Watch for any missing tax, water, or utility bills. It could indicate someone has stolen your mail or is re-routing it for abuse.
Never sign any paperwork unless you have your attorney look it over first.
Never click on links or open attachments in text or email messages.
Sign up for home title monitoring and identity theft protection service.
Routinely check all your property records to ensure they are error-free and untouched.
Physically visit any vacation or unused properties looking for sale signs and other signs of home title theft.
Regularly monitor your free credit reports from Experian, TransUnion, and Equifax.
What Do I Do if I Suspect I Am a Victim of Title Fraud?
If you think you are a victim of title fraud, follow the steps below:
Call all the financial institutions affected by the title fraud and report it.
Contact your local county recorder's office and send them evidence showing you are the valid owner and have them correct the documents.
File a report with local law enforcement and the Federal Trade Commission (FTC).
Contact your title insurance company to see if they cover post-closing title fraud. Be sure to have your title insurance policy number handy.
Alert all three credit reporting agencies, put a fraud alert on your accounts, and consider a credit freeze so no one can open new accounts in your name.
Find a good real estate attorney specializing in these cases.
What Kinds of Properties are Targeted by Home Title Fraudsters?
Typically, fraudsters target unoccupied homes owned by people with good credit ratings who own multiple properties. Someone who has paid off their mortgage is particularly attractive to scammers because they can apply for a large loan using the property as collateral. Properties that are vacant, tenanted, or being renovated are also at risk.
Who is in Danger of Home Title Fraud?
Anyone can become a home title theft victim; however, seniors are often targeted because they own their homes outright. Sometimes home title fraud is perpetrated by a caregiver or other family members. Anyone who may not be savvy about home title fraud could be at risk. When homeowners are deceased and family members have inherited properties, those people are also viable targets. Everyone needs to know what home title fraud is and how to protect themselves.
The FBI reports that these crimes often happen in major cities like New York City, Philadelphia, Dallas, Detroit, Los Angeles, and Chicago.
Can Someone Steal the Title to My House?
Yes. Scammers use various techniques to transfer the deed from your house into their names, as scary as that is. Here are some of the methods hackers use:
A scammer refinances a mortgage, cashes out the equity, and then leaves you with the unpaid mortgage.
They forge your signature on the deed and sell the property to a new owner.
Sometimes scammers apply for HELOC loans and take off with the credit, leaving you with the bill.
An identity thief may also offer to refinance your home, but instead, they transfer ownership to themselves.
How Does Home Title Monitoring Work?
All you have to do is enter the property details in your IDStrong dashboard, and the service will do the rest. IDStrong automatically monitors public records databases with your information notifying you when any updates to your house deed/title are made. Additionally, if any new property owners associated with your property address come up, you will receive a notification. If any lenders report new mortgages or financing related to your home, you will be notified about that as well. Enjoy peace of mind by signing up for home title monitoring today.