Don't Fall for Real Estate Scams
By David Lukic
Mar 16, 2021
Buying and selling real estate is exciting and can also be stressful. However, if you are caught up in a scam during the process, the affected could be devastating. It's important to know what a real estate scam looks like and how to protect yourself.
You might not think real estate fraud is that common, but the Federal Bureau of Investigation (FBI) reported that for 2018, 11,300 people were victimized by real estate scams costing more than $149 million. These complaints came into the FBI internet crime complaint center.
Common Real Estate Fraud (Home Buyers)
Prospective home buyers are often the victims of scams. Some of the most common scams to be aware of include:
Escrow Wire Fraud
At some point during the home buying process, you receive a phone call, email, or text that appears to come from the closing or title company with instructions to wire the escrow funds to a bank (sometimes overseas). The problem is if scammers have hijacked the details from the closing company, you will end up sending your down payment (usually thousands of dollars) directly into the hands of thieves. There will be no way for you to get those funds back after the scam is complete. Email spoofing is one-way victims are tricked into falling for this scam.
Before you hand over any money as a deposit or finalize the transaction, call your real estate agent or title company to confirm the information.
Foreclosure Relief
Another real estate scam is foreclosure scam, targeting people who are having trouble making their mortgage payments. You receive a mailing or phone call offering to make all your problems go away with a quick refinancing loan. All you have to do is pay a few fees. That is another scam perpetrated by fraudsters looking to make a quick buck. In the end, you are out the cash you paid for fees, and your situation hasn't improved. Always watch out for unsolicited offers that promise to bail you out.
Refinance Scam
A scam often targeting older Americans is loan flipping, where the fraudulent lender urges homeowners to refinance or take out a reverse mortgage, over and over until they are heavily in debt. Each time, the interest rate goes up, and you pay hefty fees along with the headaches of owning more than you can pay.
Flaw Cover-Up/Home Inspections
If a home is in rough shape, a property owner or a fraudulent home inspection company may fudge the information making it look like it's the perfect dream home. They may cosmetically cover up serious defects that, if you knew about, you would pass on purchasing. Always pay attention to things that look like they were recently repaired and hire your own home inspection company to look around before making an offer.
Home Loan Scams
Although there are dozens of legitimate mortgage companies, there are just as many fraudulent mortgage brokers. If you receive offers for loans with unbelievable interest rates, no money down, or no closing costs, it is probably too good to be true and a scam. Be very careful who you choose for a mortgage company. Do your homework and check them out before signing up for anything or handing over any money.
Home Title Fraud
Home title fraud is when a scammer gets ahold of your home title (usually due to identity theft) and transfers it into their own name. With the deed in hand, they could take out mortgages on the property or even sell it out from under you.
House Rental Scams
Renters often report seeing rental properties online that look amazing. They meet the "owner" hand over a deposit check only to find that the person they met with was not the owner but a scammer, and either the property looks nothing like in the fake pictures or the true owner isn't renting, and they are out their deposit cash.
Common Real Estate Scams (Home Sellers)
Many real estate fraud aim to cheat home buyers out of their money, but there are also some designed to dupe home sellers. Some of the most common type of these scams are:
Real Estate Agent Fraud/Fake Buyers
Fake real estate agents who don't even have a license may trick unsuspecting sellers into paying up-front fees to sell their house and then disappear. Always thoroughly vet your realtor before signing a contract with them.
Fake real estate buyers may contact you out of the blue, offering you cash or a high price for your home. Be wary and don't offer up your personal information; they could just be identity thieves looking to put another notch in their belt.
Fraudulent Appraisal / House Flipping Scams
Other scams involve illegitimate appraisers who inflate the value of a home to either get financing approved or trick the home buyer into kickbacks due to a better purchase price. Check out any appraiser with the Better Business Bureau before trusting them.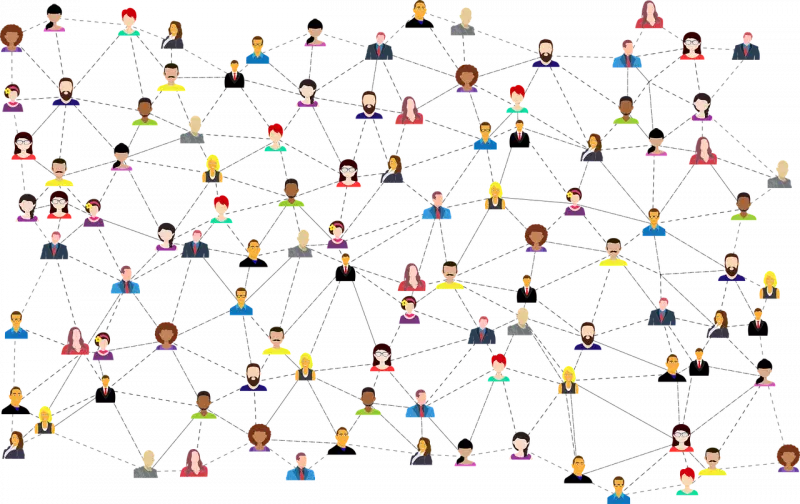 What are the Signs of a Real Estate Scammer?
Even though these scams are pretty standard, there are red flags you can look for to stay clear. Some signs of a scam are:
Poor grammar and spelling in the email, flyer, or other messages you receive.
International spelling of words such as "organisation" rather than organization.
The person you are dealing with demands upfront payments or wants you to pay them with a wire transfer or gift card.
You feel pressure to act quickly.
Sparse or no contact information to reach anyone by phone. You have only email accounts for communication.
Quick approval and huge profits promised without even checking into your credit.
The scammer pushes you to provide personal information or bank details.
You cannot reach anyone by phone; all communication is by text or email.
If your gut tells you something fishy is going on, it probably is. Learn to trust your own instincts.
Tips to Protect Yourself from Real Estate Scams
Some tips to protect yourself from these scams include:
Never give out personal information or bank accounts to anyone who requests it unless you initiated the transaction.
Walk away from offers that sound too good to be true.
Check out every professional online and in reviews before signing anything or giving them a security deposit.
Avoid looking to buy property on Craigslist. Scammers love Craigslist for duping victims.
If you feel pressure to buy or sell, walk away. It is probably a scam of some type.
Never pay via wire transfer unless the title company confirms the wiring instructions beforehand.
Verify everything you receive in email and always check who the real sender is.
Always hire your own inspector and real estate agent to represent you in a real estate transaction. Rely on realty referrals from family members or friends.
If you are the victim of a real estate scam,
contact the FTC
(Federal Trade Commission). You may also want to contact your local law enforcement agency.