The Story of Nigerian Scams: 21st Century Crises
By David Lukic
Nov 26, 2020
Never underestimate the creativity and resourcefulness of scammers. Unfortunately, the United States is full of trusting Americans who fall victim to scams and lose millions every year. Nigerian scams take a few forms, but the one thing they all have in common is that they are designed to trick you into parting with your money.
The History of Nigerian Scams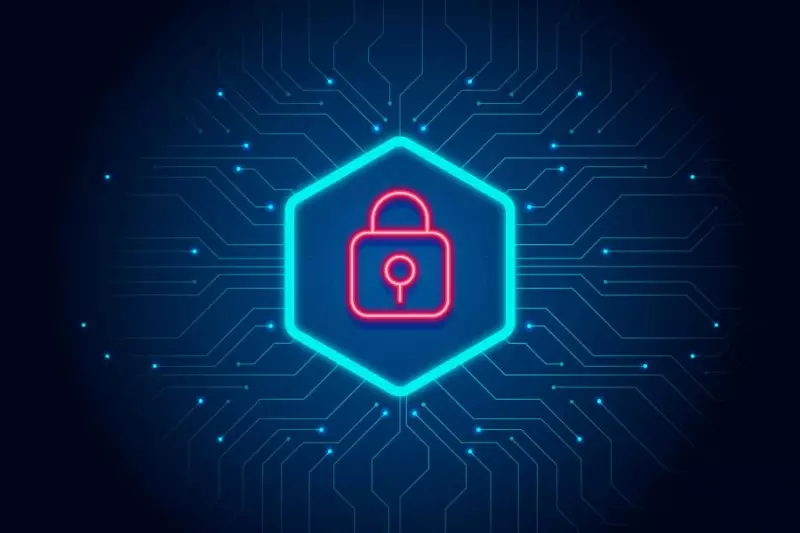 The Nigerian scams date back to the late eighties and early 1990s when the Nigerian government discovered these groups of poor, uneducated boys and men duping millions of Westerners through scams. They dubbed these scams 419 after the Nigerian penal code, which focuses on these types of crimes.
The FBI calls them "modern-day bank robbery." Where these groups sit home on their laptops and use email and text messages to defraud victims all over the world. The unfortunate result is that many educated Nigerian men see these poor, uneducated men getting wealthy off of illegal scams. Because they are frustrated with the lack of opportunities in their own country, they join these fraudster groups. Scamming has become a career path, and the Nigerian government has even arrested and broken up schools that teach young people how to perpetrate these scams.
419 Nigerian Email Scams
One of the most common scams around, which you have probably received in your inbox is the 419 Nigerian email scams. Also known as an "advance-fee scam," they work in the following way. You are contacted through social media, email, or text message from some fictitious government official or Nigerian prince who has millions of dollars trapped in their war-torn country due to a corrupt government. They will weave a tale of elaborate obstacles preventing them from getting their money out of the country. They enlist your help and offer you a considerable sum of money for doing so.
The scammers may request your bank details or ask you to send them money for taxes, bribes, or other fees that you will later be reimbursed for in your windfall. However, that day never comes, you are simply robbed of your hard-earned money, and they disappear, moving onto the next victim. The criminals may request small payments at first, then more and more until you catch on. Not all of these scammers are from Nigeria, but this is where the scam originated and is still in operation today.
Signs For This Scams
In all cases, the unsolicited Nigerian email scam will come from someone in another country (Nigeria, Iraq, or even Sierra Leone). Their story will be a long, sad one detailing why they cannot move the inheritance themselves.
Sign number two that this is a Nigerian email scam, is they will offer you (a total stranger) an enormous reward to help them transfer the funds.
Finally, they will state that their government or a lawyer requires that some fee be paid before anything can be done to move the money. You may be asked to make payments via prepaid gift cards or wire transfer.
How to Protect Yourself From Nigerian Email Scams
Never send money to anyone you don't know, no matter how sad their story sounds. Do not provide personal information, especially bank account details and social security number theft, or other data that can be used for identity theft.
If someone requests you pay a fee up-front, understand this is a Nigerian email scam. Never agree to pay someone in bitcoin, prepaid gift cards, wire transfers, or other means if you do not know them.
It is a crime to transfer money for another person, especially if it conflicts with their government's laws. You may be charged with money laundering.
If you want to check the person or company out, do not use the contact information they provided, but do your own research to find out who they really are. If you notice any details that don't match up, walk away; it's a scam.
Do not open a dialogue with these people. They will play on your emotions to get you to pay up. Enlist the help of someone else to evaluate the offer's authenticity. If it sounds too good to be true, it probably is.
Nigerian Romance Scams Stories
In the earlier part of 2019, a group of Nigerian scammers was caught in the U.S. for running a romance scam on female victims that duped lonely women out of $1.1 million. One poor woman spent more than $546,000 on a man she thought she was dating who turned out to be a Nigerian scammer.
The FTC claims that $143 million per year are lost to romance scams. Unfortunately, victims lose more than just their lifelong savings; they end up with a broken heart and the shame of being duped. This one works by Nigerian men who troll dating websites looking for lonely women who have some wealth, and they romance them through a method of Catfishing. They pretend to be someone else using faked photographs and a made-up profile. Most of these scams occur on Match.com but have popped up on other social media platforms and dating websites.
The scammers quickly try to move the conversation out of the dating website before they are caught, and their account is deleted.
Signs For This Scam
One of the most telltale signs that you are involved in a Nigerian dating scam is that the man professes to have strong feelings for you instantly. Even though you have never met. He makes all sorts of promises and lavishes kind words and romance on you. He will talk about a whole life together but oddly keep throwing up excuses why you cannot meet face-to-face. These scams may go on for weeks, months, and sometimes even years.
Then after a while, he will experience some financial hardship and play on your heartstrings until you give in and help. After that, each new "gift" is easier and easier until he has drained your bank account of your life savings. He then moves onto the next victim, and you never hear from him again.
How to Protect Yourself From Nigerian Romance Scams
When dating online, always check someone out with a thorough background check and verify their details before things go too far. Use a reverse image search to see if they really are who they say they are. It is very crucial to know about online dating and romance scams since it can be devastating for a person.
Be watchful for anyone who professes strong feelings out of the gate before getting to know you.
Watch out for inconsistency with details and stories where they suddenly have a medical or family hardship and need help.
Never send money to a stranger, no matter how sad their story is. It's probably a scam. Be extra cautious of anyone asking you to send a wire transfer or prepaid gift cards.
Never click on links in email or fall for unsolicited letters claiming you have been chosen to receive a large sum of money. More often than not, it is a phishing scam.
What to Do if You Have Been Caught in a Nigerian Scam
If you have fallen victim to one of these scams, take the following steps to control the damage.
Use common sense and understand that not all people are bad, but there are a lot of scammers just waiting to get at your money, and they'll do or say anything to achieve their goal.