What is Cyber Threat Intelligence?
By Greg Brown
Jul 03, 2023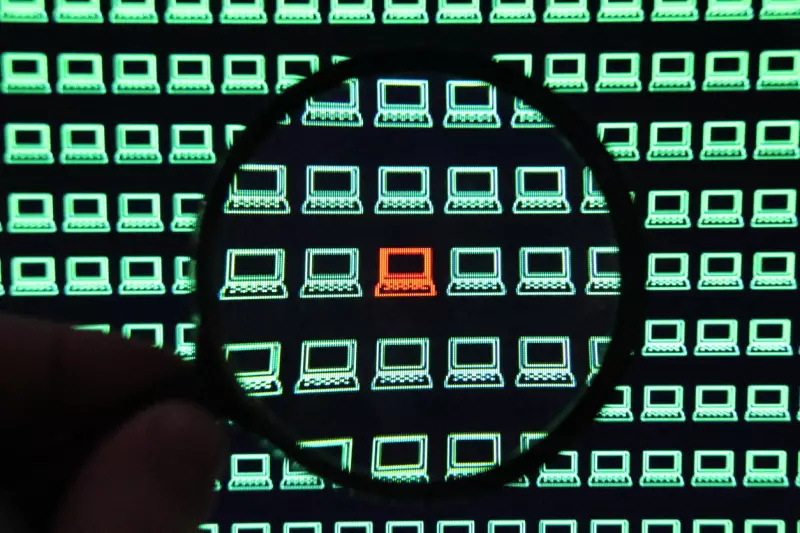 Every organization on the planet, from small mom and pops with a computer to multinational conglomerates, must concern themselves with the complexities of cyber threats. No longer do behemoth organizations experience single-stage, simple cyber-attacks. Cyber aggressions have evolved into multifaceted complex affairs that take weeks or even months to complete.
Multi-nationals have seen the light and have developed interlinking corporate divisions to deal with constant cyber-attacks. Statistics from Microsoft are staggering. The company reports over 70 billion email and identity threats happened last year, with cyber threats increasing at an alarming rate.
The cyber-security landscape is in constant flux with the popularity of remote work and rising stay-at-home applications. It is estimated over 300,000 new pieces of malware code are created daily.
Fool-proof cyber-security is no longer guaranteed.
What Is Cyber Threat Intelligence?
Businesses of all sizes and threat intelligence agencies are turning to the Government's Cyber Threat Intelligence Infrastructure for guidelines on implementing company-wide divisions. The CISA has identified four categories of threat intelligence.
Organizations now consider cyber threat intelligence and prevention as part of their foundation landscape. These divisions aim to provide answers in the ongoing creation and support of counterintelligence investigations. Threat intelligence is the advanced knowledge and skills to assess cyber and physical threats to the organization. The ultimate goal is to mitigate risk and collect data for the future.
What Are the Different Types of Threat Intelligence?
Tactical Threat Intelligence is the process of identifying real-time or near-real-time current cyber threats.
Technical threats refer to specific evidence that is happening or an indication of compromise.
Strategic threat intelligence is the process of gathering data to protect an organization.
Active threats put the attacks in context, helping defenders to develop ongoing protection skills.
How

Threat Intelligence Works?
The first step in the process is identifying threat agents that may cause harm to a company's networks and computer systems. In the initial stages, organizations take the perspective of malicious hackers and how much damage can be done to the company's hardware and software architecture. Threat modeling happens in the design stage by developers to find vulnerabilities in the code and configurations. A well-documented and clear line of the threat modeling process helps decision-makers make rational decisions.
In a cybersecurity framework, several key steps are performed in a comprehensive Corporate Cyber Threat Intelligence division.
Data gathering is the first step to finding potential threats from several sources. This step lays the groundwork for further actions and analysis.
Interpretation takes the data and attempts to identify patterns, trends, and actionable items. Machine learning and artificial intelligence algorithms are used in this step to find any anomalies.
Threat identification attempts to recognize potential known and unknown threats to the organization.
Assessment of the threats identifies the potential impact of each assault. This step also wants to know the damage each assault will have and the overall impact of the attack on the organization.
Dissemination intelligence analyzes and interprets the information for each corporate stakeholder—dissemination attempts to put the information in a usable and readable format.
Proactive defense offers insights into the potential threats and its organization. CTI enables the organization to take actionable measures to defend the corporation, including software patching and adjusting security policies.
Incident response provides context to speed up the entire process. Incident response provides information to define the likely source of the attack, methods, and mitigation strategies.
Learning and adaptation is the final phase to define the emerging threats and update older malware code. This step refines the overall strategy and assessment methods.
What Are the Benefits of Using

Threat Intelligence?
Global organizations have used technological innovations provided by Cyber Threat Intelligence to develop forward-looking strategies to define potential dangers. Rather than constantly reacting to attacks, companies can now anticipate threats at a granular level.
Combined with the CISA's four categories from above, companies can point to several different perspectives on developing the organization's foundational landscape.
Threat Actor Intelligence is the granular detail of global individuals and groups who plan and carry out attacks. Collecting information on those who threaten the organization about their tactics, motivations, and techniques is vital. Motivations and capabilities from a historical perspective are fundamental to the overall threat assessment.
Malware intelligence defines the code that can destroy the organization's networks and computers. Malware intelligence tells administrators the software used in the attacks and how it is used at differing points in the assault. Intelligence offers information on how the code works, how it spreads, how it is detected, and how the code can be eliminated.
Phishing Intelligence gives administrators the tricks hackers may use to enter corporate networks. This Intelligence involves tracking and understanding the different phishing campaigns hackers will use. Phishing Intelligence attempts to gain usernames, passwords, credit card information, and corporate users with God-Like authority.
Vulnerability Intelligence tells admins the specific weak points in a corporate network that hackers can use to gain entry. This type of Intelligence focuses on weaknesses in systems, software, and hardware to be exploited by threat actors. Vulnerability Intelligence includes the potential impact and the steps needed to mitigate risk.
Geopolitical Intelligence offers organizations information on the big-picture trends and the events that will shape the future of cyber-security. Geopolitical Intelligence puts the big-picture trend in context as it pertains to corporations. Developments impacting the cyber threat landscape include legislation and rising tensions between countries.
To Wrap Up
Cyber Threat Intelligence generates specific insights to tailor responses for the organization. This tailoring involves risk profile, industry, organization size and employee count, geography, and digital footprint. CTI provides practical insights to avert cyber-attacks from a granular level and how to mitigate the attack and its inherent risk.
CTI serves as only another tool to level the playing field from aggressive hackers and malware groups. CTI enhances proactive defense, risk management, and incident response. CTI supports the strategic decision-making of global conglomerates and aids in regulatory compliance.
The modern and complex threat landscape is dynamic and should be treated as a real-time threat at every corporate level. Every entry into the organization's network should be monitored and controlled to mitigate skyrocketing risk.