How To Make Your IG Account Private
By David Lukic
Sep 14, 2020
There are occasions when it makes more sense to have a private Instagram (IG) account. You might want to block a group or certain people from seeing your stuff. Or you might just want to be extra careful with privacy and only allow your followers to enjoy your posts. If this is you, then you might want to know how to make your IG account private.
Warning: You can only make personal Instagram accounts private. Business accounts don't have this option, but it's possible to switch the account to a personal status and then make the privacy change.
The benefits of an Instagram business profile, such as analytics and linked stories, may make owners reluctant to switch their account to private. However, there's no limit to how often a profile can switch between private and business. So, there's no risk in trying out the increased security.
To make the switch, you only need to click through the following steps:
Go to your IG Business Profile

Click on "Menu"

Click on "Settings"

Click on "Account"

Click on "Switch Account Type"

Click on "Privacy"

Activate the blue indicator for "Private Account."
How to Make Your Instagram Account Private on Android or IOS Devices
Accounts on Instagram are set by default to be public. That means anyone can see them, find you, like, and comment on your content. To set your account to private, follow the steps below.
From the Instagram app on iOS or Android:
Log into Instagram,

Go to your profile,

Then tap the hamburger menu (three horizontal lines),

Tap Settings > Privacy > Account Privacy,

Tap next to Private Account to set your account to private.
How Do You Make Instagram Account Private on Web Browser?
If you want to know how to make your Instagram account private from web browser, you need to take the following steps:
Go to www.instagram.com

Click the profile icon and then the circle/gear,

Click Privacy and Security,

Just below Account Privacy check off the box next to Private Account.
Considerations about Making Your Instagram Account Private
Private posts shared on other networks will be public on those networks but only accessible to your followers on Instagram.

With a private account, people have to request to follow you. Those requests will show up in the "heart" section of the app. You can approve or reject their inclusion.

You can also block specific users from seeing your content or liking your photos.

Non-followers can still send you photos and videos directly.

You can switch back between private and public at any time. There is no limit to how many times you can make this change.

If you use

hashtags in your posts

, only your followers will be able to see the content. Tagging a user or using hashtags does not override the privacy of the post.
Pros and Cons of Changing Your Instagram Privacy Settings
As with many hard decisions, changing your Instagram privacy settings is a catch-22. You're giving up the benefits of a broader range for increased security and maintenance. Below, we'll go over the ups and downs of making your Instagram profile private so you know what's best for your account.
Pro - Hiding Unprofessional Activity
Hiring managers want a complete picture of who they're bringing on board. You can be sure that includes deep diving into an applicant's social media. So, if you have aspects of your life that you'd prefer to stay hidden, then setting your IG account to private is a must-do.
Remember that Instagram sets new accounts to public by default, so you'll want to double-check your account settings. Making this change is highly recommended to anyone still in college to keep any party photos from following you to future job interviews.
Pro - Increased Control over Viewership
It's no secret that Instagram is full of phone scam artists and bots. One of the most significant benefits of a private IG is the ability to better filter these aspects out of your audience.
None of your posts will appear on the feed of non-followers, and you'll be prompted to approve anyone who wants to follow your content. This barrier to entry gives you a chance to check each profile and determine if they're suitable for your account.
Pro - Curbing Harassment
For as long as the internet has existed, negative people have been using it to harass others. "Internet Trolls" are common in comment sections, and account holders are often directly messaged with unsolicited remarks.
While both men and women experience harassment on social media, it's women who experience the brunt of it. There are many cases of celebrities and influencers who leave the platform due to a constant barrage of sexist or degrading messages.
Businesses may want to set their account to private to stop off-brand comments from being a part of their conversations. "Haters" are persistent and may slam every post with negativity that hurts your marketing strategy.
One of the most significant issues with simply banning or blocking toxic individuals is that they can easily make a new account and restart the harassment. Setting an account to private will prevent them from returning after the initial block.
Pro - Protecting Your Content
It's much more difficult to copy content from a private Instagram account. Surely, you've seen the same content appear under multiple account names. This is usually because a dedicated "scraper" stole the posts and reposted them for profit.
While Instagram is incredibly well-optimized for mobile users, it lacks certain security features when accessed on a desktop. Search engines can index Instagram pages so people's public profiles appear on the results.
Scrapers can easily image capture your post and upload it onto their personal page. Setting your account to private stops Google from indexing your profile and keeps your content out of criminal hands.
Con – You Still Show Up on Public Activity
Even if you set your own account to private, your interactions with other accounts aren't protected. If your friend tags you in an unsavory photo, you'll still appear on the public feed.
This extends to any posts you like or comment on. Those forms of engagement are visible to everyone and give others an idea of your hobbies and opinions. This caveat is of great importance to job hunters or current students wanting to hide parts of their lives.
Even if you think you're safe because your account is private, know that it's still a social platform. Most of what you do on it can still be traced back to you.
Con – Decreased Engagement and Reach via Hashtags
Users who aren't already following you don't have many ways of finding your account. Most of Instagram's promotion methods rely on your account being set to public. The only reach you'll maintain are users who discover you through other social media platforms or know you by reputation.
Hashtags group similar posts into a "collection" and neatly puts it in front of the most interested parties. Keeping your account private prevents Instagram from including your content in these groupings. Many Instagram members rely exclusively on hashtags for browsing and discovery.
If your primary goal on the platform is cultivating a fanbase or accessing new markets, this should be a major consideration before going private.
Con – Loses Out on Sharing Features
Content posted on personal accounts can't be embedded anywhere else. This stops others from sharing your content on third-party sites since the post will appear hidden or private.
Most social media strategies rely on feeding visitors through a content chain until they eventually purchase. This is commonly referred to as a marketing funnel. Making your Instagram account private will also retroactively affect any old content you've embedded in other platforms like Facebook or a business blog.
If viewers can't click the link to your Instagram, they have to manually search your handle, which has a significantly lowered conversion rate.
Instagram Privacy Q&A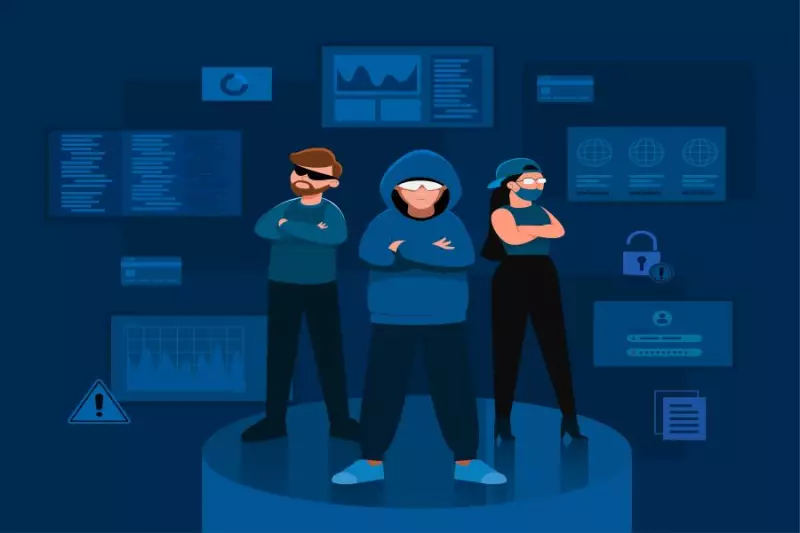 The Instagram privacy policy is pretty extensive, with a lot of sections to familiarize yourself with before making a move. If you set your Instagram account to private, only your followers can like or comment on your content. Another option is to block someone from your account rather than make the entire account private.
Sharing on Another Social Network
If you share an Instagram post on another social network like Twitter or Facebook, that caption will remain public, but the post itself will become hidden.
Commenting
If you have comments made to your account that are inappropriate or offensive, you can hide them by going to the hamburger menu at the top, then Settings > Privacy > Comments. Tap the "Hide Offensive Comments" link.
You can also turn commenting on/off for a specific post. To do this, tap the three dots menu at the top-right of the post. Select either Turn Off Commenting or Turn On Commenting. When you are creating a post, you can turn off commenting by tapping Advanced Settings and tapping Turn off Commenting.
Remove a Follower
Once your account is set to private, you can decide what kind of follower-base you want to cultivate. Removing someone as a follower won't send them a notification and can be done with just a few clicks. Go to your profile page and tap "Followers." Tap the three-dot menu at your top-right and then select Remove.
Make Your Instagram Activity Private
When your account is set to private, and you like a public post, your name will show up in the list of those who liked it. Although your account will remain private only to your followers, other posts that you comment on or like will show as public.
How to Remove Your Photos from Google Once You Have a Private IG Account
If your account was previously set to public, and you logged on with a web viewer or third-party app (using the Instagram API), chances are Google indexed and cached your images so they may show up in searches. To fix this, go to your privacy settings and choose Web and Apps and revoke access to them. Additionally, you can contact third-party apps to have them remove the content quicker by using the list below:
Webstagram / dm.stagram / search.stagram:

Webstagram

.

Gramfeed:

@gramfeeed

on Twitter.

Instagreat:

@elliotkember

on Twitter.

InstaGallery: http://infinitapps.com/contact.html.

InstaView: http://www.roguesheep.com/support.html.

Flipboard: https://flipboard.com/topic/instagram.

Statigram: contact@statigr.am.

Followgram:

@followgrame

on Twitter.

Cityowls: contact@cityowls.com.