Easy Start-To-Finish Guide on How to Remove Mugshots
By David Lukic
Aug 26, 2020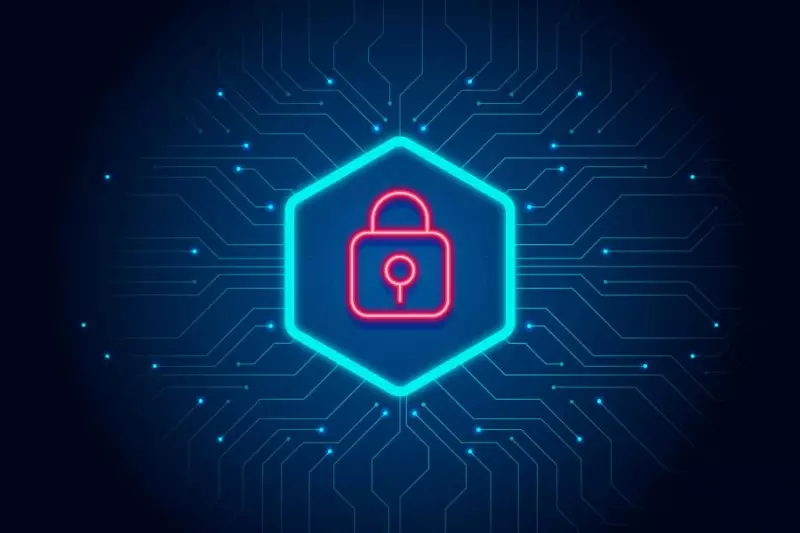 Having your mug shot show up on the internet could affect your ability to get a job, form new relationships, and negatively hinder other areas of your life. What the public does not realize is that you could be arrested, but never charged with a crime. In some states like Florida, however, your mug shot could show up within hours and still be online for years, even if you are innocent.
Criminal records are big business, and some companies profit from posting negative information online, while others charge you to take it down. The Washington Post reported in 2018 about a company called Mugshots.com that charged people $399 to remove their mugshots from the internet. During a three-year period, that company bilked $2.4 million from 5,703 victims. The three owners were arrested and sued. They have since changed their business model.
Thankfully, there are legal and safe ways to erase mugshots from the internet without being swindled. You can also go as far as erasing yourself completely from the internet.
How Online Mugshots are Harmful
In 2018, more than 10 million people were arrested in the United States. This statistic has predictably dropped during the pandemic, but millions of people are still getting their mugshots publicly listed every year.
The mugshot is invaluable in the processing of criminals. However, it also creates a massive barrier to people wanting to return to everyday life. New friends and employers find the mugshot and immediately assume it came with a guilty verdict.
Due to how quickly mugshots are released, unscrupulous sites can find and post the image even if the arrestee is innocent. In fact, many news sources don't post mugshots until a verdict is reached despite the increased popularity and revenue doing so brings.
Navigating Job Interviews
Having a criminal record makes job hunting significantly harder. If a prospective employer is interested in you, they'll run a background check. This will be more in-depth than a single Google search, so they'll likely find your mugshot.
Be honest from the start. This doesn't mean offering up the information yourself but answering truthfully if asked about it. You'll be able to control the narrative and give context to the situation.
Are Mugshot Websites Legal?
The short answer is yes. They are.
Mugshots are considered public record in most cases. The Freedom of Information Act bars any law that prevents the dissemination of information to the public. The grey area begins when these websites blackmail desperate people.
Detroit Free Press Inc. v. United States Department of Justice decided that criminal defendants possess a "non-trivial privacy interest" in their image. Since this ruling, there have been multiple successful lawsuits over the use of people's mugshots.
For example, Oregon passed a law prohibiting mugshot websites from charging for an image removal if the arrest didn't lead to a conviction. There are similar laws in Utah and California, but it varies widely across the nation.
What's Being Done About Mugshot Sites?
According to Google, booking sites violate their terms by using media from other sources. The search engine's algorithm is designed to reward the addition of original content, but these sites have been flying under the radar.
Google has reportedly begun actively lowering mugshot sites in priority. This means they'll be pushed to later pages that searchers rarely check. This won't prevent it from being found by extensive background checks, but a routine search will miss it.
Additionally, major credit card companies and payment services are stopping any payments to these sites. Participants include MasterCard, Discover, PayPal, and American Express.
One problem with this approach is that it needs to be a fully consolidated effort by payment services. If just one or two abstain from blocking payments, mugshot sites are incentivized to continue. Mugshot sites also generate revenue off advertisements, so some question the validity of this strategy.
Another argument against this solution is that it deprives victims of a way to remove their images from the internet. Individuals continue to be hurt in the short-term and are unwilling martyrs to a greater good
How Long Does It Take for Mugshots to Appear Online?
Arrest records are public records and can be obtained easily through legal and law enforcement channels. Depending on the state laws, all arrests may be legal fodder for anyone willing to troll the intake pipelines and scoop up new mugshots, arrest records, and police reports. There are dozens of reputable companies that compile this information making it easy to find someone or see a complete picture easily. However, there are other disreputable organizations like Mugshots.com who just want to profit from posting something awful about someone to get them to pay up to remove it.
One of the initial steps in every arrest is the mug shot. While the release process of these images varies between states, many make them readily available within 24 hours. It's one part of our legal process that doesn't seem to drag on forever.
Unfortunately, mugshots have no expiration date, so they'll stay up indefinitely. Even closing a case or labeling it confidential doesn't remove the images from all sources. The official arresting parties will expunge the records. However, third-party sites don't do the same.
To handle the situation, you can hire a lawyer to remove the images or tackle the job yourself. The DIY approach is far less expensive but requires massive time and labor commitment. Regardless, bad public records could be a potential threat to your reputation. Be sure to check it out, and if necessary, remove those public records.
How to Remove Mugshots From Mugshots.com?
Since their legal troubles and arrests, Mugshots.com now offers free removal for anyone who can provide paperwork proving they were never charged with a crime or expungement documents showing their crimes are now sealed. There is a contact form on their website that you can use to do this.
To prove the charges were lifted, you'll need to petition the courts for a Certificate of Innocence. This is a document that proves that you were not found guilty beyond a reasonable doubt.
Fill out the form with your name, address, phone number, email address, and a message about your issue. Don't be aggressive; not all states have a legal obligation to remove your mugshots, so try to be nice. Send an email to their legal address: Pictures@Mugshots.com and attach your legal documentation proving the dismissal of charges or expungement paperwork. Check back between 7-10 days, and your mugshots should be removed.
When Can They Refuse?
If you live in a state that hasn't passed favorable mugshot laws, then the site owner may refuse your request. However, there are times when they're legally obligated to keep your mugshot and information online.
Criminal information that can't be removed includes:

Murder charges

Any sexual offenses (rape, assault, child pornography, etc.)

Kidnapping

Domestic Abuse
How to Erase Mugshots on Your Own
First, you need to know what sites have posted your mugshot. A handy site is findmugshots.com which searches through government records, police reports, and mugshot sites for your full name and arresting state.
Once you have this information, you will need to know who owns the websites. You can find this information by going to ICANN or WHOIS to look up the owner's information. Then you should contact the owner of each site, explain the situation, and, if you can, provide documentation that you were never charged with a crime. Politely request a mugshot removal. They may request a fee. It is up to you if you want to pay for it or not.
There are also online services that offer to contact all websites for you and have them removed altogether. These companies do charge a fee, and it's not cheap. In some cases, you could be looking at $1,000-$5,000 easily to have it cleaned up. You always have the option of doing it yourself.
"Removing" Mugshots from Google Search Results
The method we recommend is called "deindexing." This refers to the practice of artificially pushing down certain links by creating higher-value content.
Deindexing won't eliminate your mugshots from malicious sites, but it will prevent most people from finding them. To do this, you need to take a bunch of pictures of yourself and post them on various websites such as:
Facebook

Pinterest

WordPress

YouTube

LinkedIn

Tumblr

Instagram

Other photo-based websites
Be sure to caption each one with your name (exactly how it appears with your mugshot) to replace the content with fresher, more relevant content. Don't forget about using alt tags (if you are posting within a WordPress site). Do this for a few months and it will work.
Another helpful tip is to start a WordPress blog and post to it a few times a week, using your name, and a photo. This will help to flood the internet with new information about you and push the old mugshots down further and further into obscurity, very quickly.
It is a pretty well-known fact that hardly anyone ever clicks beyond the first page of Google. So, if you type in your name and your mugshots come right up, then you could use a practice of replacement rather than removal to get rid of your mugshots.
Google works by ranking the relevancy of all content. Whatever is most helpful will be pushed to the top. The search algorithm values aspects like:
Matching keywords

Original images

Internal and external links

Recent page views
Include these aspects in your content, and they'll rank more highly. If you flood the search page with more accurate or detailed information about yourself, then the mugshot will be pushed down in priority.
Basically, anything that is less "new" and less relevant will be pushed down further on Google in subsequent pages, and hardly anyone will ever see it.
It doesn't take very long for Google to pick up the information, and your mugshot could potentially show up on the first page when someone searches for your name. That is why it is so important to get on top of it and remove it quickly.
Although Google is known for being difficult when it comes to content removal, if you stick with it and contact them repeatedly and explain the situation, they may remove your mugshots from the search results. Therefore, even if they stay on the websites, your mugshots will be hidden from the public view.
Are There Any Other Ways to Erase Mugshots?
There are a few other ways you can tackle the job of removing your mugshots from the web.
Hire a legal company to remove them for you. Some lawyers specialize in content removal and reputation repair. These legal representatives will take care of sending threatening letters to all the websites who have posted your picture and get them removed. If you don't like negotiating, it might be better to have someone fight for you.
If the arrest and coordinating mugshots are legitimate and you were charged with a crime, you may have the option of applying to the courts to get the record expunged. Once you do that, you can take your expungement paperwork to each of the websites and plead your case to remove them. Once your record is sealed or expunged, it is no longer legal for the information to be floating around out there. So, you will have an easier time getting it removed.
Reputation Management Services
Reputation management services are exactly what they sound like. They add, remove, and alter online information about businesses and individuals. This creates a more positive image during background checks and other searches.
These businesses do the same thing we recommended, but on a much larger scale. They have a whole team working to push your mugshot down as far as it can go.
By expanding on small pieces of your biography, reputation managers create full-length articles that rank highly on Google. Their teams also contact website owners directly and pressure them to remove any unflattering information.
Because it takes time to create high-value content, this option doesn't come cheap. People troubled by mugshots often have a difficult time finding jobs which prevents them from hiring these kinds of services.
There are a few services that only charge you when they achieve results, but that situation is rare. That's why we recommend you attempt it yourself before turning to professional help. Although it may not be quick or easy, it is possible to get your mugshots removed from the public eye