Protect Yourself from Smishing: Tips to Defend Against Mobile Phishing Scams
By Bree Ann Russ
Aug 04, 2022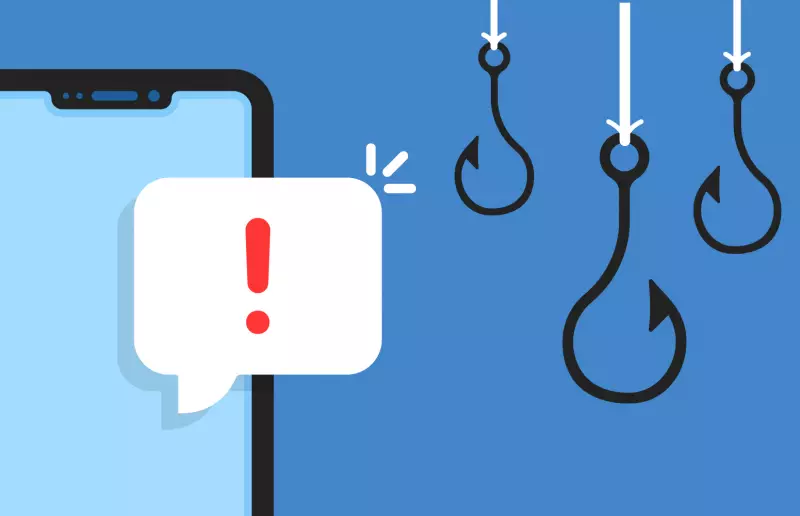 Smishing is the latest form of phishing that has taken the mobile world by storm. It's not a new concept, but it has been modified to suit today's fast-paced society and accessibility to mobile devices. With so many people keeping their contact details on their phones, scammers know that it is much easier to reach them via SMS than email. The worst part is that some people fall for it and hand over their personal information.
However, as with most things in life, if you understand how something works and its limitations from the outset, you will be well placed to avoid falling victim to it. Understanding smishing and knowing how to protect yourself against it is critical. Let's look at some great tips on how you can defend against smishing.
Learn the Signs of Smishing To Defend Yourself Against It
The first and most important thing you can do to defend against smishing is to learn how to spot it. That way, if you ever receive an SMS message that you think might be a smishing scam, you will know to defend yourself against it.
Smishing can be very difficult to spot because the people carrying out these scams are very clever in disguising them as genuine messages. You can look for a few things that might indicate that a smishing scam is targeting you.
First, if you get a text from an unknown number and it asks you to click on a link or respond to it, be wary. If you receive a text message asking you to click on a link to enter a competition or claim a prize, that is a definite sign of a smishing scam.
Always Use Multi-Factor Authentication
Multi-factor authentication is a security feature available on most devices you might use. It means that you will have to enter a code sent to your phone in addition to your login details. If you are signing into your online banking account or making a payment, for example, the site will require that you enter the code that has been sent to your phone.
Any time you can use multi-factor authentication, you should do so. Not only does it defend against smishing, but it defends against a wide range of other cyber threats as well. If you must sign into your bank account or any other online service but have not enabled two-factor authentication, do so immediately.
Check Who Sent the Message Before Looking At It
If you receive a text, you should always check to see who sent it before anything else. One way to do this is to look at the message details often displayed on the notification bar. If you have not yet opened the message, you will be able to see the details of the message. You will be able to see who sent the message and the phone number that sent it to you.
Another way is to go to your phone's call log and scroll through until you find the message. You can then check the details of the person who sent it to you. If you do not recognize their information, number, or the name associated with it, do not open the message.
Read the Text of an SMS Before Clicking on It
In most cases, you should read the entire text of an SMS before clicking on any links in it. If you receive an SMS with a link to a mobile game, competition, or prize draw but are unsure if it is legitimate, you should read the entire message before clicking on the link.
Scammers will often try to trick you by sending you an SMS that asks you to click on a link to enter a competition or claim a prize that does not exist. If the SMS asks you to enter your personal information or contact details, read the message or verify the information elsewhere.
Never click on an unknown link. It is simply not worth the risk.
Beware of Misspelled Words and Grammatical Errors in the Message
Another thing you can look for when trying to defend yourself against smishing is whether the message contains any spelling or grammatical errors. You should still be wary if you receive an SMS with the correct spelling and grammar, but the link in it leads to an illegitimate website.
Some scammers will create a website that appears legitimate but will have a few minor mistakes to throw you off. If you receive an SMS with a misspelled word or a grammatical error, it is also a good idea to be on the lookout for other errors.
Be Cautious if Websites Ask for Your Password
Another thing you need to look out for when defending against smishing is if a website asks you to enter your password. If you sign up to a new website and are asked to create a password, that is often a positive sign. However, if you are logging into an existing account and are asked to enter your password, you should be cautious.
If you receive an SMS that asks you to enter your password, do not immediately do so. Instead, check the details of the sender before anything else. Scroll through the message and look at the sender's details. You can then see who sent it to you; if it is a legitimate company, you should be safe to enter your password. If it is not, you should leave the thread immediately and delete the message.
Always Use Secure Wi-Fi When Using Your Phone Online
Finally, you can defend against smishing by always connecting to a secure Wi-Fi network whenever you use your phone online. If you connect to an open Wi-Fi network, you will not have the same protection as you do when you connect to a secure network.
If you are using an open Wi-Fi network, you should be extra cautious when logging into your online accounts. Scammers often set up fake Wi-Fi networks with names similar to legitimate ones. If you are unsure if the network you are connecting to is legitimate, you should not use it.
Final Tip on Smishing Protection
Nowadays, being careful about the emails you receive is not enough. You have to be careful about SMS and text messages you receive, too. The best way to protect yourself against these types of messages is to learn the warning signs. If you think your information is vulnerable, invest in identity monitoring services. They can keep an eye on your data so you can feel safer.