Learn What Affects Credit Score & Increase Creditworthiness
By David Lukic
Apr 07, 2021
In life, your credit file and creditworthiness is very important, whether or not you realize it. Every time you apply for a credit card, mortgage, loan, or any type of financing, your credit score, creditworthiness, and other factors come into play. Even if you just visit the local car dealership to buy a car through them, your credit file is an essential aspect of whether or not you can buy the car. However, your credit is more than just a credit score. Hence, if you are wondering "why did my credit score drop?" it is because of the factors mentioned above, continue reading the article where we dive deeper into it

What is a Credit Score?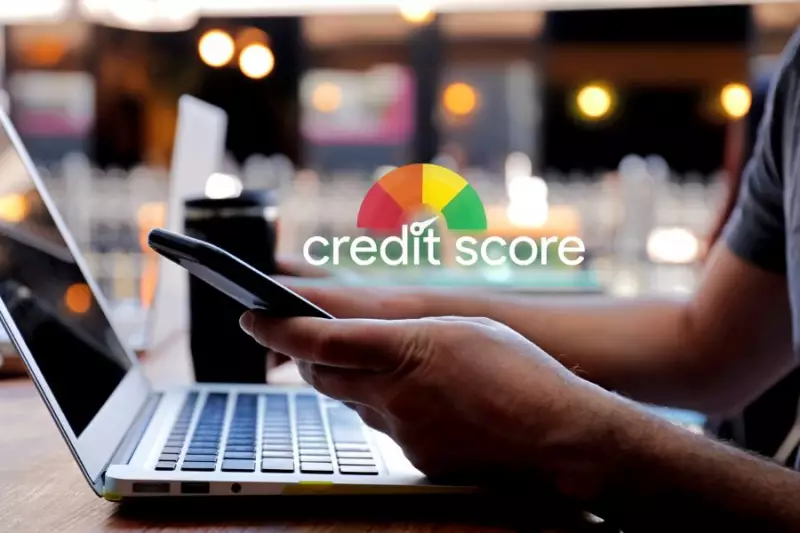 Each of the three credit bureaus (Equifax, TransUnion, Experian) has formulas to calculate a credit score and creditworthiness for each person. They use a variety of criteria, credit score factors include your payment history, amount of debt, types of debt, and other factors, to come up with a number for creditors to use as a risk factor. They then issue these credit scores in a credit report when a lender pulls yours for approval. A good credit score can be very helpful when trying to get a loan.
Credit Score Factors: Optimize Your Creditworthiness
When you think of credit, you probably think about your credit score, which is important, but lenders consider various credit score factors factors, including your credit score, when deciding to lend you money or not. Some of the credit score factors include:
Payment History
Your payment history is very important. Lenders want to know that you pay all your bills on time. If you have a couple of late payments, but they were months or years ago, lenders may overlook it. They tend to focus more on current payments over the past 12 months. Payment history is one of the most important factors of your creditworthiness so keep on top of paying your bills on time every month.
Debt-to-Income Ratio
If you have a lot of debt but aren't making a ton of money, the lender knows that you won't likely be able to keep up with your payments. Typically, lenders want to see that your total debt (including the new amount they will lend you) will be 43% of your income or less.
Age of Credit History
How old your credit is, also factors in for lenders. They will look at when you first opened accounts and how well you have managed them. Someone with very little or "new" credit (less than 12 months) may be seen as more of a risk than those with aged credit. If you are getting ready to apply for a mortgage, try not to apply for any other new credit before applying.
New Credit Card Accounts
Keep your new accounts to a minimum. Some people open a ton of credit card accounts wanting to have them ready for "someday," but lenders may see this as you overextending yourself, and they might be hesitant to lend to you.
Outstanding Debt
The total amount of debt you owe is another big issue when asking someone else for money. If you have loans, credit cards, a first mortgage, and other liens, it may be harder for you to qualify for new loans. You might want to consider first paying down your debt and get it as low as possible before applying for anything new.
How Much Credit Debt Do You Have
Credit cards, mortgage companies, and financial institutions want to know you are a good risk before giving you any money. If you have tons of credit card accounts, but they have a zero balance, be aware that the lender may use the maximum credit limit (which could add up to a lot) to base your loan on. They have to expect that you could potentially max out all those credit cards and then still have to pay them back. So, to be cautious, they factor in all your available credit as debt
as one way of looking at it. Try to limit the number of credit cards and lines of credit you have open.
Various Types of Credit
Credit bureaus like to see that you have different types of credit. For example, a young person with only a student loan showing on their credit report would probably have a lower credit score than someone with a few small credit cards, a mortgage, and an old paid-off loan. It's important to show that you can be responsible for paying off credit cards and handling other larger lines of credit and keeping them current.
Employment History
Your credit report contains more than just your debt and payment information; it also contains job information. Before lending you any money, a creditor may want to look at your employment history. If you don't keep steady jobs and switch employment often, that could indicate a problem with responsibility and make you more of a risk.
Cash Flow Statement
Lenders also want to know you have good cash flow. If your new loan does not give you a lot of flexibility, they may shy away from lending to you. It is always a good idea to keep at least three months-worth of salary in savings. They want to know you have a cushion if something happens to your job and you can still make payments.
Big Down Payments
When applying for a loan, consider putting down a good amount of cash up-front. They figure you are less likely to default on a loan where you have invested a lot of your own savings.
Past Residences
If you move around a lot and have various past addresses on your credit report, this could indicate a red flag for a creditor. Again, lenders like to loan to people who are stable, stay in one place, pay their bills on time, and keep a job. All of it equates to a lifestyle of responsibility.
Other things lenders may consider are how much you earn, any access you may have to a co-borrower or family funds, and if you have any joint loans with someone else. Each of these factors is important to the big picture, and most of it you can control by staying on top of things.