Did you Fall For a Lottery or Sweepstakes Scams?
Table of Contents
By David Lukic
Nov 30, 2020
You get something in the mail or receive a call saying you have won a huge cash prize! In your excitement, you don't think too heavily about the fact that you never entered any contest or sweepstakes, so how could you have won? You also don't think twice about paying the insurance, taxes, and fees to get your prize here quicker. Then you wait for a prize that never materialized. You have been scammed.
The Department of Justice has a saying, "if you have to pay, you didn't win." That essentially says it all. Scammers rely on an emotional response from you, and who doesn't want to believe they won something great! Unfortunately, if you shell out your hard-earned money for one of these tricks, you will never see it again.

Lottery or Sweepstakes Scam Warnngs
Often you will get a call or email from a foreign lottery saying you have won. They use this tactic because it's easier to explain away the taxes and fees to get your prize into the country. Of course, that is not how taxes, insurance, and fees work on imports. The United States Postal Inspection Service reports that Americans have lost more than $42 million on these types of foreign lottery scams. Unfortunately, often, these types of criminals target the elderly. Some signs that you are being duped by scammers are:
Watch out for a caller with no caller ID, it could be a scam.

If you have to pay a fee to get your "winnings," it is a scam.

You never entered any lottery, sweepstakes or contest, so how could you have won?

The call or letter comes from a foreign government. The U.S. government does not handle lottery winnings. It is also against the law to participate in a foreign lottery, so stay away.

Be careful of anyone representing themselves as a government official.



How to Stay Safe From Sweepstakes or Lottery Scam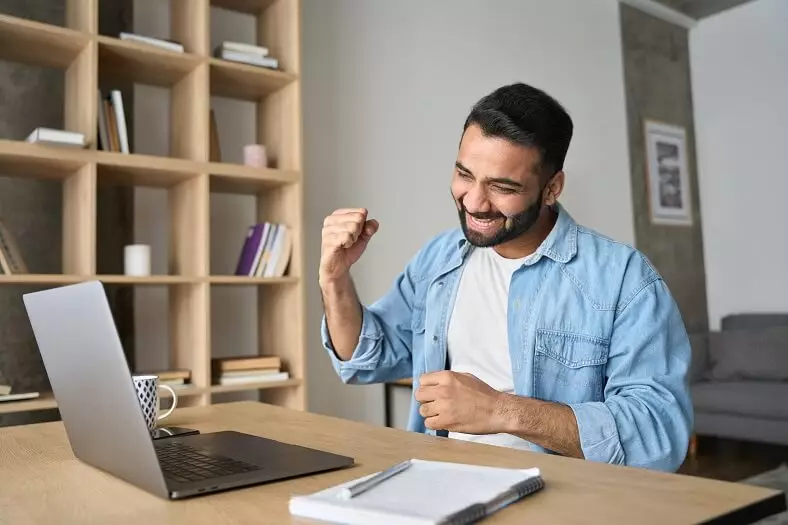 Although getting swept up in all the excitement of potential riches can make it harder to keep a clear head, think before you act and follow the steps below to stay safe:
Never give out your personal information (social security number, mother's maiden name, bank account information, and credit card numbers, etc.) over the phone to someone who calls about a prize or lottery winning, it very easily can be a simple lottery scam.

Do not agree to wire transfer money or pay any fee for something you have supposedly won. If the caller requests prepaid gift cards, again it can be a lottery or sweepstakes scam.

If someone calls you on the phone and begins pressuring you to provide personal details or payment information to get your prize, hang up the phone.

Never deposit checks that are sent to you as a "prize," or partial winnings. The check will most likely be a fake or you will be tricked into a loan you now have to repay with a high rate of interest.

Always read the fine print on the notice of winnings.

If you get an email or letter promising a prize if you call a number from 876, 809 or 284, don't do it. These are Caribbean scammers, and these prefixes are like 900 numbers. You will be charged for the calls.

Do not believe who contacts you on social media or by phone. Check into the company and do your research before accepting anything. The New York Times reported Facebook users who were falsely contacted by Mark Zuckerberg to win a prize; it was all just a scam.

Use common sense. If you receive notice that you won a contest you did not enter, walk away.

Keep your emotions in check, desperate people strapped for cash sometimes make bad decisions and lose even more money.
What to Do if You Are a Victim of a Sweepstakes or Lottery Scam
If you have been scammed by one of these types of heinous crimes, follow the steps below:
Contact the FTC's Complaint Assistant to file a report.

If foreign criminals scammed you, report it to the International Consumer Protection Enforcement Network.

If the scammer represents themselves as a Publisher's Clearing House employee, report them to the actual PCH at 800-392-4190.

If you provided bank or credit card information, contact your bank to have the numbers changed and cards reissued.

Carefully review your bank and credit card statements looking for fraud.

Check your credit report for any unusual activity and sign up for credit monitoring with a company like IDStrong.com.

Always be on the lookout for scam and phishing emails.