Ferrari Gets Hit by a Cyber Attack, Exposing Customers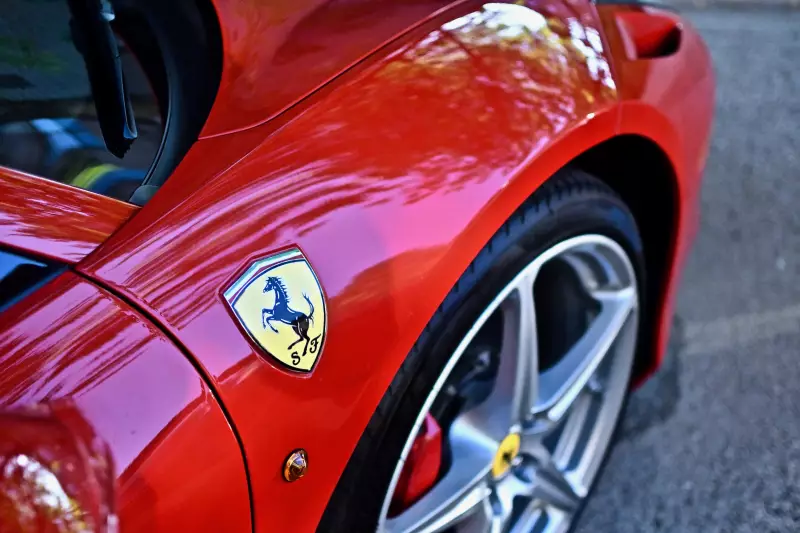 Ferrari is a well-known luxury car manufacturer based out of Italy. The company creates some of the most beloved sports cars and is known for producing vehicles that stand out for their beauty and performance. The company began in 1947 and had been producing head-turning vehicles ever since. Ferrari is well-known for delivering an excellent customer experience, but the automaker recently suffered from a data breach that may have exposed some of its customers. This data breach was caused by attackers intentionally, and if you are a Ferrari customer, some of your data may have been released.
How Did the Attack Occur?
In mid-March, Ferrari was attacked by a ransomware gang that was able to infiltrate its network and obtain some documents. The gang demanded a ransom payment, which Ferrari denied it. The company has made a statement explaining the situation and also explaining the consumer data that was obtained in the attack.
What Information Was Viewed or Stolen?
During the attack on Ferrari systems, hackers were able to access some of the client systems and customer data but weren't able to harm the company systems or services directly. Customer data such as first and last names, telephone numbers, email addresses, and home addresses were exposed by this data breach. A ransomware gang known as RansomEXX recently announced that it was able to steal more than 7GB of company data from Ferrari, obtaining documents like repair manuals, datasheets, and more. We don't know if the two attacks are the same or if they are separate incidents.
How Did Ferrari Admit to the Breach?
On March 20th, 2023, Ferrari put up a statement to the public about its cyber security incident. The statement overviews the ransom demands and how it is handling the attack on its file servers. Ferrari isn't sending out customized documents to impacted consumers because no protected consumer data was stolen because of this data breach.
What Will Become of the Stolen Information?
The data taken during this Ferrari data breach may do damage to the automaker directly but isn't likely to harm its customers in a serious way. Only minimal consumer data was taken during the attack. If your data was taken, you may experience some spam emails and phishing attempts but aren't likely to suffer from issues with actual identity theft. Ferrari may suffer from some damage, though, especially if rumors that the automaker lost a large number of internal documents in the attack. If this is true, the company may suffer damage in the market, and its competitors may gain an advantage from this information being distributed.
What Should Affected Parties Do in the Aftermath of the Breach?
If you believe your information was released due to the cyber attack on Ferrari, you should take care to avoid giving out your information through email. Don't give away any personal information, and you should be good. Ferrari will likely have to take steps to protect itself but its customers. don't appear to have anything to be seriously concerned about right now. It would be wise to watch your credit history to see if anything strange changes, but it's unlikely if only the data overviewed by Ferrari was exposed.