Chicago Medical Center Notifies 216k+ Patients Following Hacker Data Breach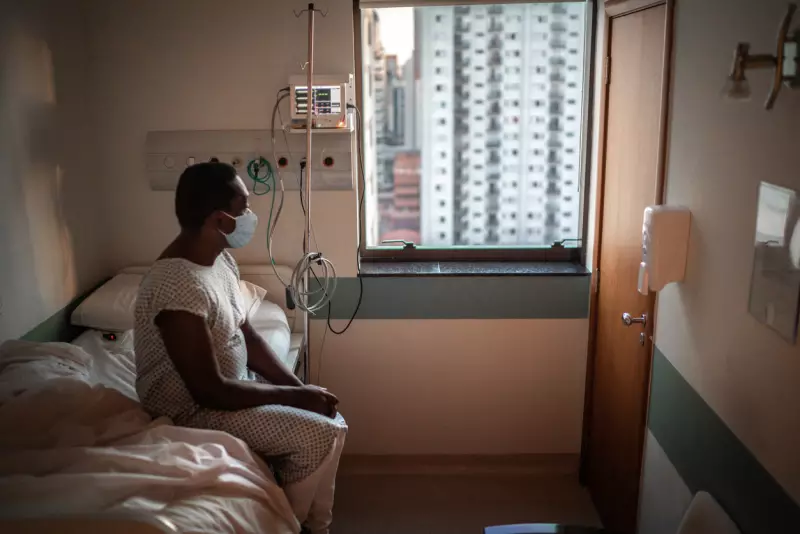 Community First Medical Center (CFMC) is a medical and nursing facility that serves Chicagoland and Illinois broadly. They employ over 300 individuals who preside over a 299-bed hospital campus. Originally named Our Lady of the Resurrection Hospital, CFMC provides community-focused healthcare, diagnostics, and treatments. If you have received services from CFMC, your private information might have been stolen in a recent data breach.
How Did the Attack Occur?
Little is public about the attack. Although the hospital headquarters reside in Illinois, Maine's Attorney General describes the breach as a hack. Other sources from CFMC describe the assault as an unauthorized access breach. Additionally, the notification letter sent to those affected by the breach calls it the result of a data security incident. Though this description is vague, it points to several possibilities. We suspect the incident involved an application or database injection assault. No matter how the hacker got into the system, those with information exposure immediately protect themselves.
What Information was Viewed or Stolen?
The amount of information possibly exposed in this breach varies between individuals. The accessed files contained certain credentials about specific people. Some leaked information may include patients' full names, telephone numbers, email addresses, Social Security Numbers, medical record numbers, and Medicare numbers. Opportunists can use these credentials for identity theft and financial fraud. Alternatively, hackers could use the information to commit medical fraud, phishing acquaintances, or be used to launch other attacks. If you have received a CFMC notification about your credentials possibly being exposed, you must take action now to protect yourself and your future.
How Did Community First Medical Center Admit to the Breach?
On or around July 12th, an unauthorized party entered CFMC's computers. The hacker stole over 216,000 patient records with varying amounts of exposure. On or around July 28th, CFMC discovered the leak and immediately isolated the vulnerability. They then called multiple professionals and cybersecurity experts to conduct investigations. Following this, CFMC sent out notifications of the breach starting September 26th. CFMC should send out notifications on a rolling basis; it may take weeks to receive a letter. The hackers that stole information in this attack may already be misusing or selling it.
What Will Become of the Stolen Information?
The hackers' identity is unknown; subsequently, it is challenging to determine the ultimate goal of the attackers. We cannot definitively say how the assailants may use the credentials. However, data breaches in the past allow for speculation. Hackers can use the details as leverage in ransom extortions; they could use it to impersonate the owner of the information or use impersonation to trick the owner into providing even more details. There is no evidence to suggest the exposed credentials are actively in danger, yet because the details are out there, a proactive and efficient approach is the only way to secure the data.
What Should Affected Parties Do in the Aftermath of the Breach?
Those who have potentially had their information shared in this breach will receive a notification letter in the mail. The letter outlines possible next steps, including monitoring your credit and identity, placing freezes where possible, and learning about phishing. Some individuals may benefit from joining the growing Class Action Investigation. If you've received services from CFMC, take action now to protect and secure your information.